Using the LessonPix Office App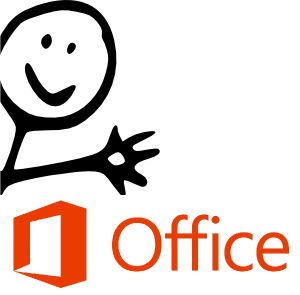 Are you using Microsoft Office 2013? Then check out this amazing way to use our symbols directly from within Office!
Microsoft has recently allowed third party developers (like us) to create apps that run within Office. That means that we can bring LessonPix functionality right into MS Word App. And we're making it included in your LessonPix annual subscription! That means you can grab any of our 50,000+ symbols and use them directly within the tools you already know!
Here's how to get started:
Make sure you're using version 2013 or higher of Office. You can check by going to File->Account and then clicking "About Word" on the right. It should say Microsoft Word 2013.
Open any document, and then visit the Microsoft Apps for Office Store. Under the "Insert" ribbon, choose "Store". The Microsoft Store will open in a popup.
Search for "LessonPix Symbols" in the search box and click on our logo when it comes up. When asked, choose "Trust It" to install our app.
This will put the LessonPix Symbols app at the right hand side of the page. You will be asked to login to the app using your normal LessonPix username and password.
Once you've logged in, you will see three tabs:
Tray: this is your normal tray, just like you use in LessonPix all the time. It will show the items you've placed in your tray via the browser, and you can click Refresh to fetch the latest.
Search: type any term to search for, and the same powerful keyword search you're used to will run and put the results right in your Office document sidebar.
Browse: Use the drop-down to access any LessonPix category. Subcategories can be opened by clicking on Folders (just like in the browser).
From any of these tabs, just click on an image and it will immediately be inserted into your document at the current selection point! From there, you can make text wrap around it, use any of the Office Image Formatting tools, Rotate it, recolor it, etc.!
Got questions? Registered users can request help since this is a supported portion of your LessonPix subscription. Or, join us in the LessonPix Users Group on Facebook for more discussions and ideas!.
Have Fun!