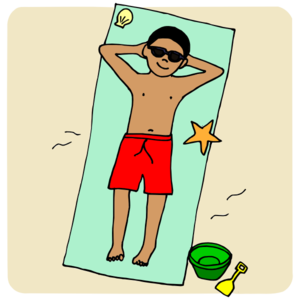 Summer is on Us!
We've heard from many of you that you're looking to add LessonPix for your group when you return from Summer Vacation.
That's great to hear, but there's still three full months where your teachers, SLPs and AAC Specialists could be benefitting from the best material generator on the web! In fact, with the right support, they'll probably give you a great deal of free labor making materials to prepare for next year.
With that in mind, we've got a great promotion just for you! Signup your group of ten or more during June or July and we will:
Start your annual contract immediately, giving your staff the whole summer to learn to love LessonPix.com
Bill your company or district after August 1 allowing you to use 2014-15 funds
Provide free live online training for your group
To take advantage of the great discount or if you have any questions, just email licensing@lessonpix.com or call us at (727) 437-2465.
Why would we do this?
To be honest, this is a big offer, and the only reason we're offering it is that this time of year is slow! Districts are waiting to make decisions and want to use next year's money. That slowdown also means we've got the time to run our Summer Seminars as well as provide trainings for our non-school clients. In short, it's a good time to add new customers!