Family Reunion Bingo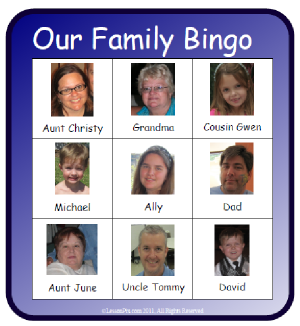 With LessonPix, members can upload family pictures into their "Your LessonPix" (private) to create a family Bingo game. This activity is a lot of fun for Holidays and family reunions. It is a great way for younger children to learn the names of extended family members!
You can also take the same pictures to make playing cards, dominoes, picture cards, and other fun games. Also you create picture cards with current and baby pictures to see who can match the baby to the "now" picture. Lots of Fun! These are family great activities you can easily create while food is cooking or while digesting before desserts.
Pictures may be uploaded by going to "Your LessonPix" tab and then under "My Photos", or you can e-mail from your cell phone.
Here's a video on How to create materials with photos....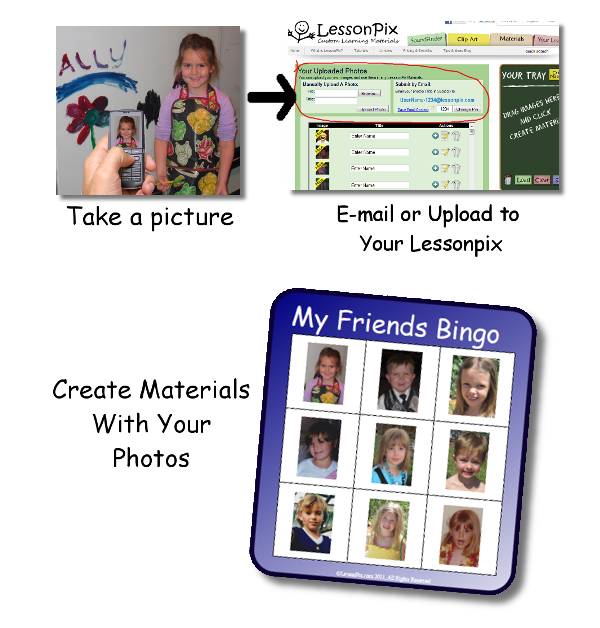 For more information on how to upload, click on http://www.lessonpix.com/articles/3/60/Upload+your+own+photos+to+LessonPix or http://www.lessonpix.com/articles/5/97/My+Friends+Bingo