Our Story
LessonPix was created by Lori and Bill Binko for the people who support and who love special learners. The goal was an easy online tool to create specific, customized materials for parents, teachers and therapists. The result is LessonPix ‐ a powerful set of tools. As the parents of a special needs child, their professional lives and talents lent to making this online set of tools to create learning materials, schedules and visual supports for the home, the classroom ... anywhere.
LessonPix is the online tool for:
Personalized schedules, learning tools, communication materials
Anyone creating cards and supports for homes
Customized games (Bingo, flashcards, bingo cards, dominoes, lacing cards, puppets) ‐ simple to create
Any specific pictures you need - if it's not in the library - just request it
Easy ways to upload your own snap shots into materials
Legal and quality pictures to be used in materials
Lori's years of experience as an early childhood teacher and her artistic abilities were always an asset to her and her colleagues. It was at school where some of the ideas for LessonPix began. The tools they had didn't quite meet all their needs for the classroom or materials they created and sent home with parents. Bill's career in technology allowed him to create an easy-to-use online tool to access, search and apply a large library of Lori's pictures and create the same visual supports Lori made by hand and more. With their goal of "do well by doing good" in mind, LessonPix allows parents, teachers and therapists to use these same images in streamlined tools to create endless customized materials.
---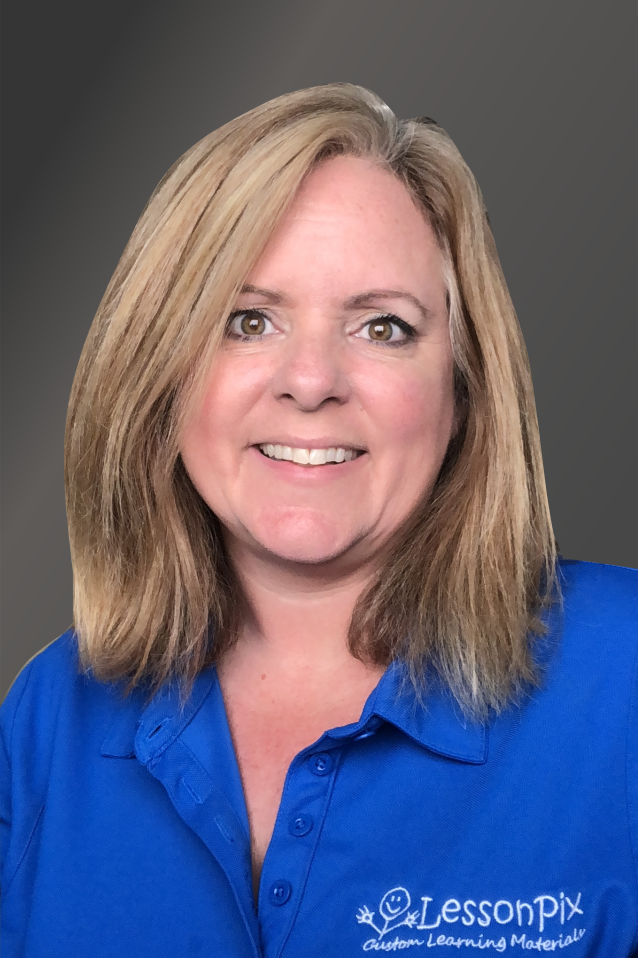 Lori Binko is a mother of four and a National Board Certified teacher in Special Education with a Masters degree in early childhood special education. She taught an inclusion Pre-K class in a public school where she collaborated everyday with other teachers, therapists and parents of children with special needs. Prior to teaching, Lori was a stay-at-home mom caring for her children and one with special needs. During this time, she founded VCFS Florida - a support group for families dealing with VCFS / DiGeorge Syndrome, co-founded a local support group, organized infant/toddler classes for children, served on the school PTA, and lead a Girl Scout troop. While teaching, she was part of a committee to integrate curriculum products, wrote lesson plans for the county Pre-K classes, led multiple workshops and mentored other teachers.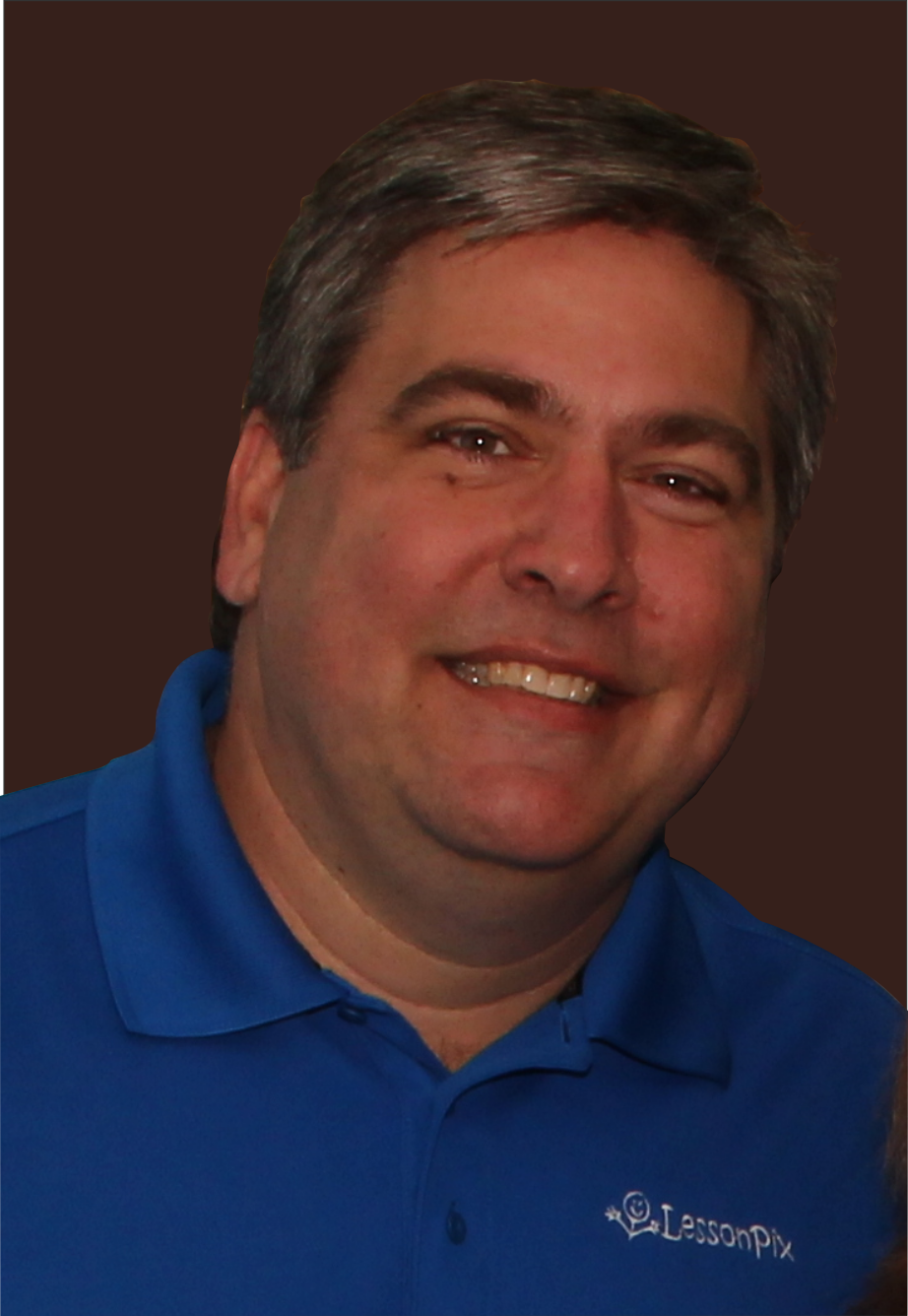 Bill Binko leads cutting-edge development efforts and solving unique and difficult problems for companies of all sizes. After 18 years in corporate IT and consulting, he's thrilled to bring his technical expertise, development abilities and non-traditional thinking to bear on much more rewarding challenges here at LessonPix. He is always looking for ways to bring solutions to the early childhood, SLP, and ASD communities.