Learning Recovery with LessonPix
ESSER Fund Opportunity for Schools
The CARES Act ESSER Fund provides state educational agencies with emergency funds to address the impact with coronovirus. LessonPix provides evidence-based interventions through visual strategies to improve learning outcomes.
What is the CARES Act ESSER Fund?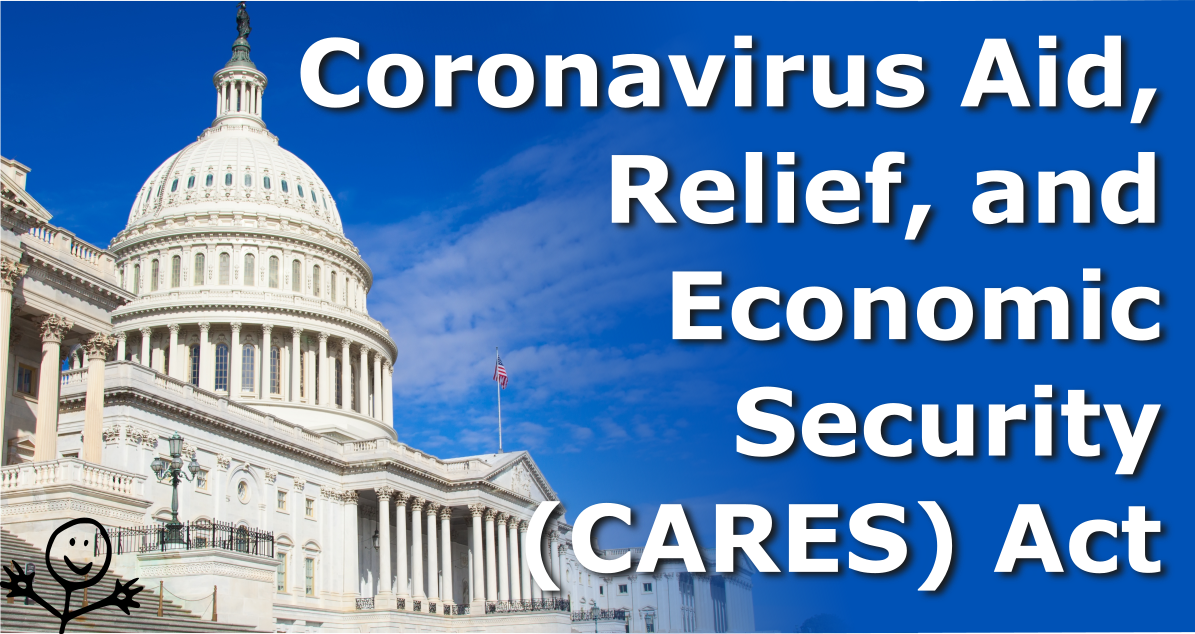 The Elementary and Secondary School Emergency Relief (ESSER) Fund is the portion of the CARES Act that awards grants to state educational agencies (SEAs) for the purpose of providing local educational agencies (LEAs) and some childcare centers with emergency funds to address the impact of the coronavirus.
How does LessonPix qualify?
Through the ESSER Fund, Congress provides LEAs considerable flexibility in determining how best to use ESSER funds. Of the total amount allocated to an LEA from the State's ARP ESSER award, the LEA must reserve at least 20 percent of funds to address learning loss through the implementation of evidence-based interventions and ensure that those interventions respond to students' social, emotional, and academic needs and address the disproportionate impact of COVID-19 on underrepresented student subgroups (each major racial and ethnic group, children from low-income families, children with disabilities, English learners, gender, migrant students, students experiencing homelessness, and children and youth in foster care).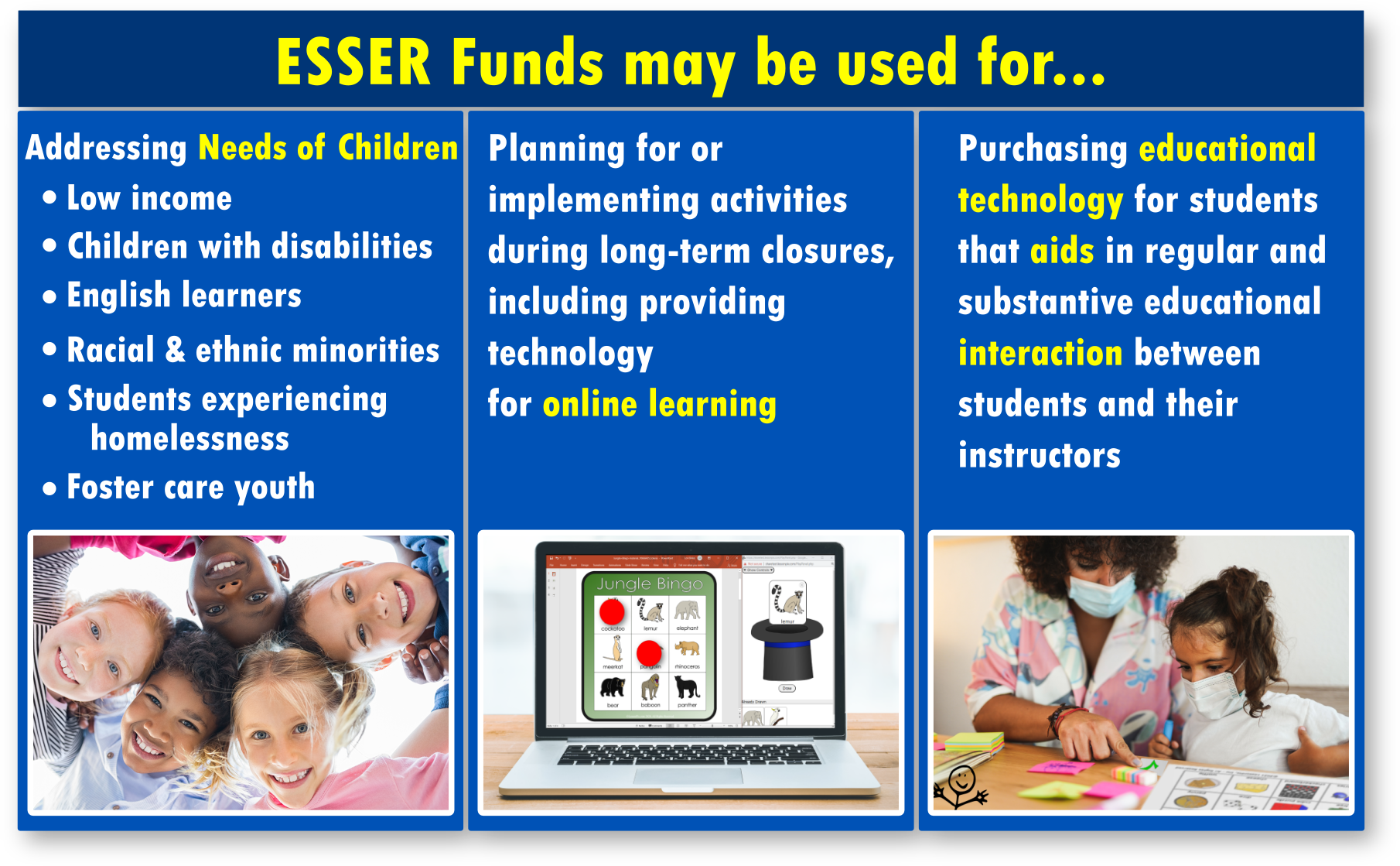 (According to the complete list of allowable uses of ESSER funds— outlined in the CARES Act, Sec. 18003(d))
To receive an ESSER Fund allocation, states must provide at least as much funding for K-12 and higher education in fiscal years 2022 and 2023 as a proportion of the state's overall spending (averaged over fiscal years 2017, 2018, and 2019). Contact your specific SEA for information on how to apply for funds.
Resources:
https://oese.ed.gov/offices/education-stabilization-fund/elementary-secondary-school-emergency-relief-fund/
https://oese.ed.gov/files/2020/05/ESSER-Fund-Frequently-Asked-Questions.pdf