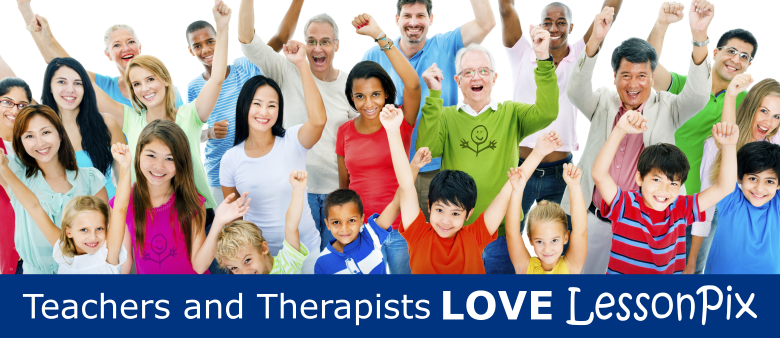 LessonPix is a powerful resource to create custom visuals and activities at your fingertips. It's no wonder that teachers and therapists LOVE LessonPix!
It's simple, easy to use, and very affordable.
Provide all your teachers and therapists with : a fantastic online tool for implementing Visual Strategies--for a fraction of the cost of other resourses.
Our Group Licenses make it easy to buy and manage, with just one payment and a single renewal date regardless of the number of users. Plus, at these great prices, you can cover your entire department!
Annual Group License Pricing

| Users | Price/User | Total |
| --- | --- | --- |
| 1 | $36.00 | $36.00 |
| 10 | $32.40 (save 10%) | $324.00 |
| 25 | $30.60 (save 15%) | $765.00 |
| 100 | $28.80 (save 20%) | $2880.00 |
Learn More about Group Licensing Here.
Who loves LessonPix?
Check out this article about who uses LessonPix and links with sample ideas! Here are just a few groups of people who LOVE LessonPix...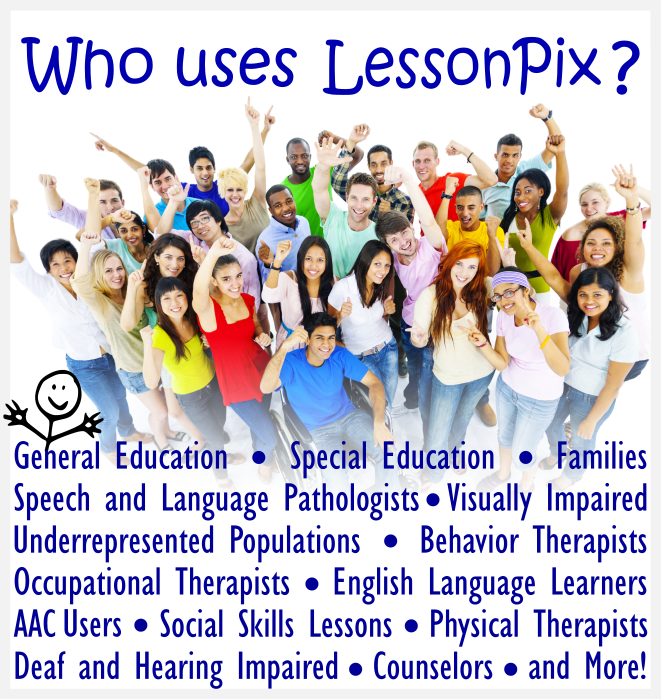 ​
Get Started Today!
We make it easy:
Your approved P.O. is good with us: we will activate immediately and offer standard payment terms.
We can have your group up and running the same business day.
Adding users to your Group Account is easy and you are always in control.
We offer monthly live webinar trainings for all members and personalized group trainingsfor groups. On-site user and admin training is available.
Call our Group Sales department at (727) 437-2465 to get started.