PediaStaff Chooses LessonPix.com for Online Materials, Symbols and Visuals
PALM HARBOR, FL (Feb. 13, 2012)– PediaStaff, a nationwide, niche-oriented staffing company focusing on the placement and staffing of pediatric therapists, today chose LessonPix.com as its provider for online teaching materials, classroom and therapy visuals and symbol libraries.
"This agreement with LessonPix really lets us provide a great resource to all of our team members," said Heidi Kay, Senior Partner and co-founder of PediaStaff. "We want our people to walk into the classroom or therapy setting with a familiar set of tools, accessible from any PC, Mac, tablet or phone without costing the school district or private client a penny. Also, our focus is on pediatrics, and our therapists know that the colorful games and tools they bring into a session can really energize and engage a student learner versus boring lists of articulation targets, for example. Getting this group license for LessonPix, makes it so much easier for our therapists to be more creative in the classroom."
The agreement, which covers all projected contract positions by PediaStaff for the next year, was the first major bulk-license for LessonPix, which began charging for its individual accounts in August.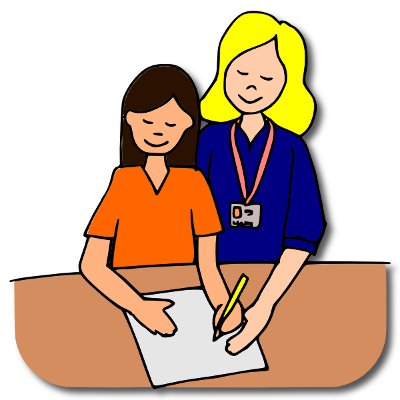 "We're thrilled to be working with PediaStaff on such a broad basis," explained Bill Binko, Vice President of LessonPix. "Our SoundFinder and other language tools will be perfect for their speech-language pathologists, and our learning games, visual schedules, and picture cards are great for everything they do, including assessments by the school psychologists they recently started placing. Not to mention that they can all export the 8,400 images from our educational clip art library in standard formats to use in Word®, PowerPoint®, and Smart® board projects."
While price was certainly a consideration, PediaStaff also chose LessonPix because of its flexible group licensing approach. "With their licensing system, we can pay once for a set number of users, and then we can assign and reassign people to those slots throughout the year," explained Ms. Kay. "That gives us the benefit of an online tool without having the hassle of separate subscriptions to manage."
It also will put LessonPix into over two hundred classrooms over the next year: something that's not lost on the new firm's leadership. "Oh, there's no doubt that the PediaStaff agreement is a great way to show LessonPix to new teachers," agreed Binko. "We're really the only source of symbols and visuals that is priced where a teacher or parent can afford it on their own. They don't have to wait for their district to buy it for them."

"Not that we wouldn't love to talk to their districts as well," he quickly added.


About PediaStaff
Founded in 2004, PediaStaff is a nationwide, niche-oriented staffing company focusing on the placement and staffing of pediatric therapists. They specialize in pediatric speech-language pathologists, occupational therapists, physical therapists, related assistants, and school psychologists. They are the only pediatric therapy staffing firm specializing in all settings and employment durations – full time, part time, contract, direct hire, temp to direct, hourly PRN, and per visit.
About LessonPix
Founded in 2009, LessonPix provides online visuals and materials for teachers, parents, therapists and speech-language pathologist (SLPs) with an ever-growing library of original high-quality scalable artwork (currently over 8,400 symbols) and powerful tools to leverage them in the classroom. Their unique SoundFinder and it's related tools provide SLPs with the ability to easily "Search by Sounds not Letters" and make games and other materials to support their therapy goals.
For More Information Contact:
Bill Binko, VP LessonPix, Inc. (727) 437-2465
http://lessonpix.com
Heidi Kay, Senior Partner PediaStaff (866) 733-4278
http://pediastaff.com
###