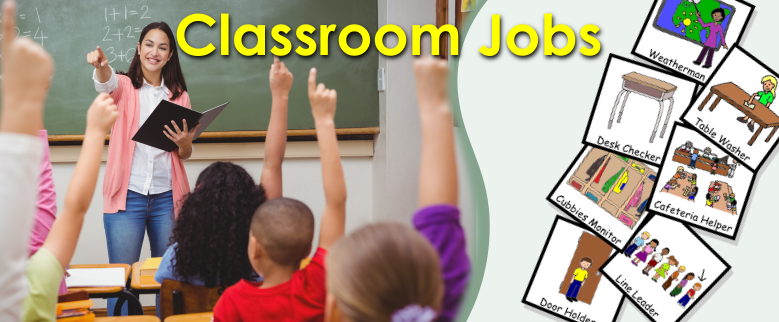 Classroom Jobs
If you want students to become responsible, give them responsibilities. Classroom Jobs are a great way for students to take responsibility for their classroom.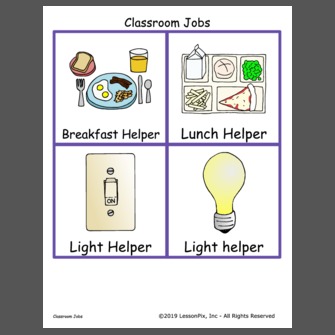 When students take responsibility for certain tasks, they...
Gain a sense of pride and care for their classroom
Actively participate in a classroom community
Make classroom procedures more efficient
Are valued and included in the classroom
Alleviate some of the work for the teacher
Many teachers post a visual to show the classroom jobs. Pocket Charts, magnets, or velcro work in creating the classroom job chart. The teacher may designate the jobs to students, students may choose / apply for their job, or the students may rotate through the jobs. A student's job may change daily, weekly, or quarterly. The previous student may "train" the next student to do their job.
LessonPix provides many pictures teachers can use to create a visual to show the classroom jobs. Check out our Classroom Job Pictures Here. Remember: you can change the text on any picture to fit your needs.
Here are some sample jobs for an early childhood / elementary classroom: (Click the link to see a sample picture)
Caboose (Last in Line and Makes sure everyone stays with the class)
Light Helper (Energy Monitor) (or Lights)