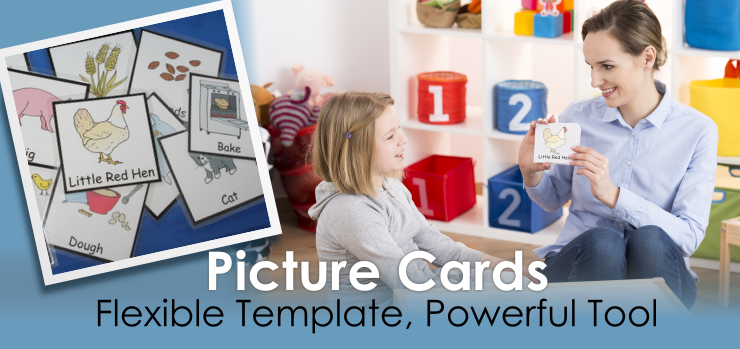 Create Picture Cards for Communication (PECS™) and Learning Needs
LessonPix offers over a dozen Picture Card templates that are perfect for helping children with communication issues, creating classroom visuals, playing matching games, and many other uses.
Currently, we offer the following sizes (both with and without titles):
1 Per Page (full sheet)
2 Per Page (1x2)
4 Per Page (2x2)
6 Per Page (2x3)
12 Per Page (3x4)
20 Per Page (4x5)
35 Per Page (5x7)
48 Per Page (6x8)
These cards are great to use with the Picture Exchange Communication System™ or PECS™ created by Pyramid Education Consultants or just to augment your classroom environment.
Here are samples of picture cards for communication: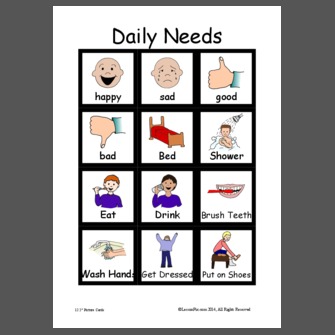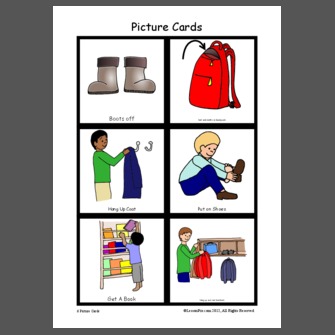 Here, we've created a "First/Then Book" with our standard 2x2 Picture Cards. The cards are kept in the binder and can be attached to the cover with Velcro™ tape.