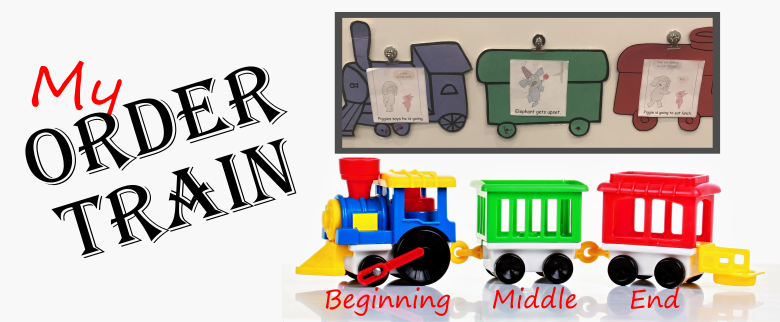 Order Train (Sequence Mats)
One of my most common curriculum visuals is my Order Train: a series of 3 mats that show beginning, middle, and end. I use these mats daily in different area of my curriculum: schedule, stories, phonics, writing, science, and more.
Here is what my train looks like:

The pictures on this train correspond to Mo Williems, "I Am Going". After reading a story, we often recall events from the stories using visual supports. (In this case, I took photos of certain pages of our story and uploaded them to my LessonPix.)
Here is a different style of train mats from LessonPix.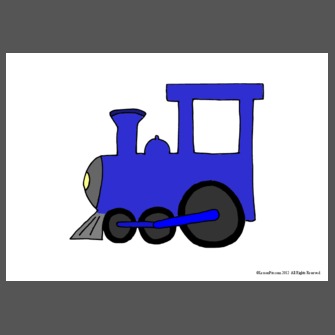 When I first introduce these mats, I spend time talking about beginning middle and end. Then I use it through the school year to generalize the concept across topics. To start to teach orders, I use our Beginning / Middle / End template. I model with one picture to find the beginning, middle, and end of the item (pig face, pig body, pig's tail). Then I distribute pieces of picture cards and have the students find others with the same picture. these groups of three each hold their picture slice to sequence beginning middle and end. Here is a sample...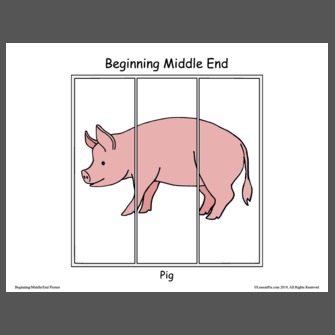 Now we're ready to use the sorting train mat across curriculum areas. Here are some ideas to sort....
1. Phonics: Where do you hear the sound?
Spell out words by sound or change beginning sound for rhyming.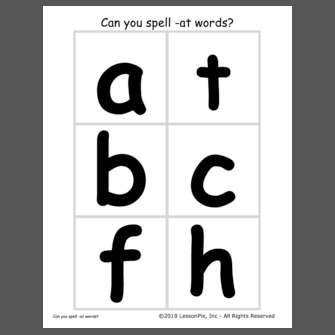 2. Story and Songs content: First is Song / Rhyme Sequences for 4 popluar nursery rhymes. The second is sequencing when Golidlocks encounters objects from Goldilocks and the three bears.
3. Science Concepts: Sequence Life Cycles Pictures of butterflies, plants, and even people.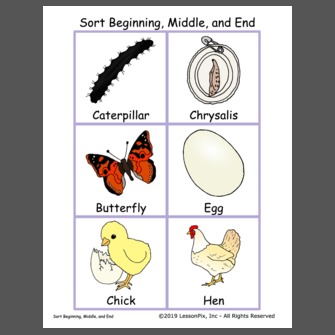 4. Recalling Events: I will use the train mats as we recall events such as "the fire alarm rang", "we lined up", and "we went outside". Or "The policeman came to our class", "he taught us about safety" and last "we sat in his police car". We also use it to recall sequences from stories read.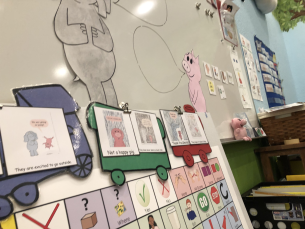 5. Planning Writing: As the students begin to write. I use the train mats to model as I plan writing.
Trains are so motivating and fun. See what else you can create at LessonPix!