10 Tips for Supporting Student Mental Heath Needs
A positive mental health leads to success in life. Mental health, as defined by the Centers for Disease Control and Prevention (CDC), "includes our emotional, psychological, and social well-being. It affects how we think, feel, and act."
Many students today are struggling with mental health challenges that impact their participation in learning. Unfortunately, when those children with social, emotional, and behavior challenges lack effective support, they often experience reactive and/or exclusionary discipline (ie: suspensions and expulsions) leading to greater mental health concerns, reduced access to learning, and even limited future opportunities.
To increase mental health support and improve outcomes for students, we must prioritize mental wellness. Schools should improve mental health literacy, reduce stigmas and barriers to access support, and implement evidence-based practices. Teachers can model an understanding and appreciation for mental health challenges, and all school staff needs to be trained to recognize and respond to mental health challenges.
For more information, check out The Department of Education "Supporting Child and Student Social, Emotional, Behavioral, and Mental Health Needs."
Here are some specific strategies and visuals to support mental health wellness for students.
1. Habits of Connections
Teachers can interact and deepen connections with students and staff across the day. Build these habits of positive and proactive practices so each student knows they are valued members of the class community.
When the teacher greets each student, they make a daily connection to start the day. (Learn more about greetings)
Teachers may also set up a routine to greet peers. Classroom jobs gives students opportunities to help the classroom routine. One job may be the morning greeter. Or, explicitly teach students ways to interact with peers during other jobs such as passing out materials or holding the door.
2. Fostering a Welcoming and Safe Environment
A positive classroom environment invites students in to access their learning and social experiences. Decor should consist of age-appropriate and culturally relevant displays without being over-stimulating. Clearly defined areas with labels relieve anxiety and confusion regarding routines and expectations.
Use a door hanger or sign to show what to expect upon entry. Is it time to be quiet? What are the expectations?
3. Wellness Check-ins
Create opportunites for emotional check-ins and build emotional safety. Invest time to explicitly teach ways to self-monitor mood, health, and overall well-being.
Students should not only monitor, but also have a way to adjust. These may include a break area, stretching zone, available fidgets, snacks, bathroom pass, alternate seating options, etc. Leah Kuypers' "Zones of Regulations" is an amazing resource to teach color-coded strategy for self-monitoring and offers strategies for each zone.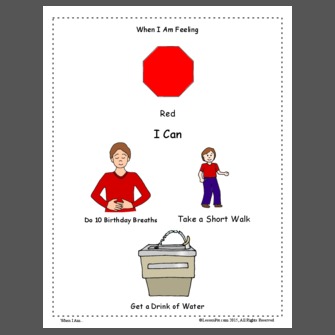 4. My Space, My Place, Within Our Class Community.
Students spend more than a fourth of their day in school. Not only should they feel welcome, but also know they are a part of the learning environment. This starts with a place, even a temporary space, to put their belongings. Younger students may have a cubby labeled with their name.
Create a sign in area. Sign in may be a dry-erase board, moving an icon/photo, an interactive whiteboard, or a specific notebook. (This is a great strategies for young children learning to write their name.) In the beginning of the year, you may use name cards or tags.
Place a student name (and a schedule, expectations, or high interest symbols) using the trifold table tent. This can show where a child's place is (ie during group work, independent work stations, group therapies, etc.)

Speaking of names - students, especially young students, love thier name. They own it and it is uniquely theirs. Include students names around the room, on bulletin boards and class charts. Create class activites that include student names such as board games, bingo, go fish, or class trading cards.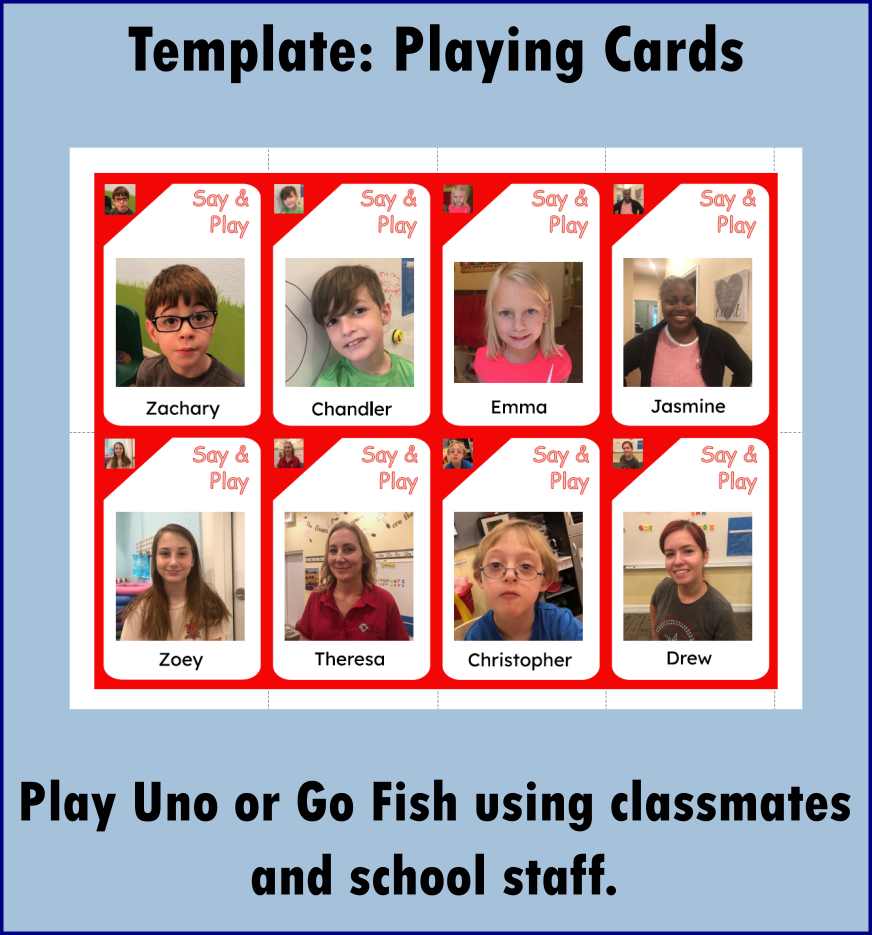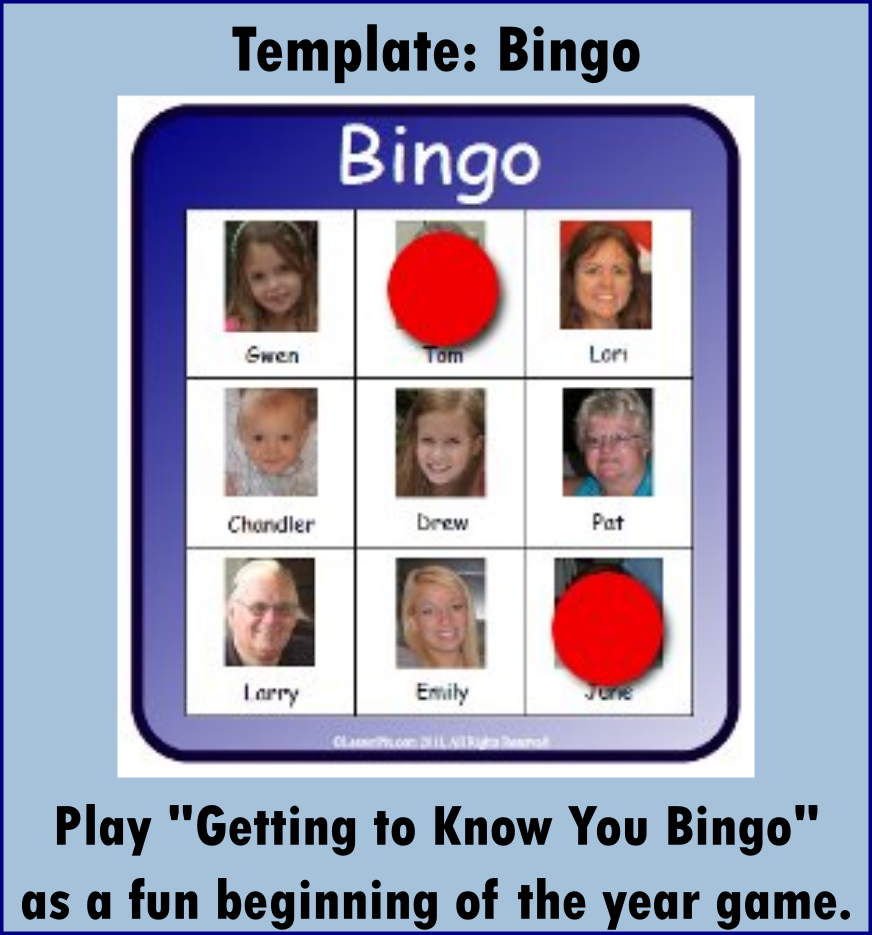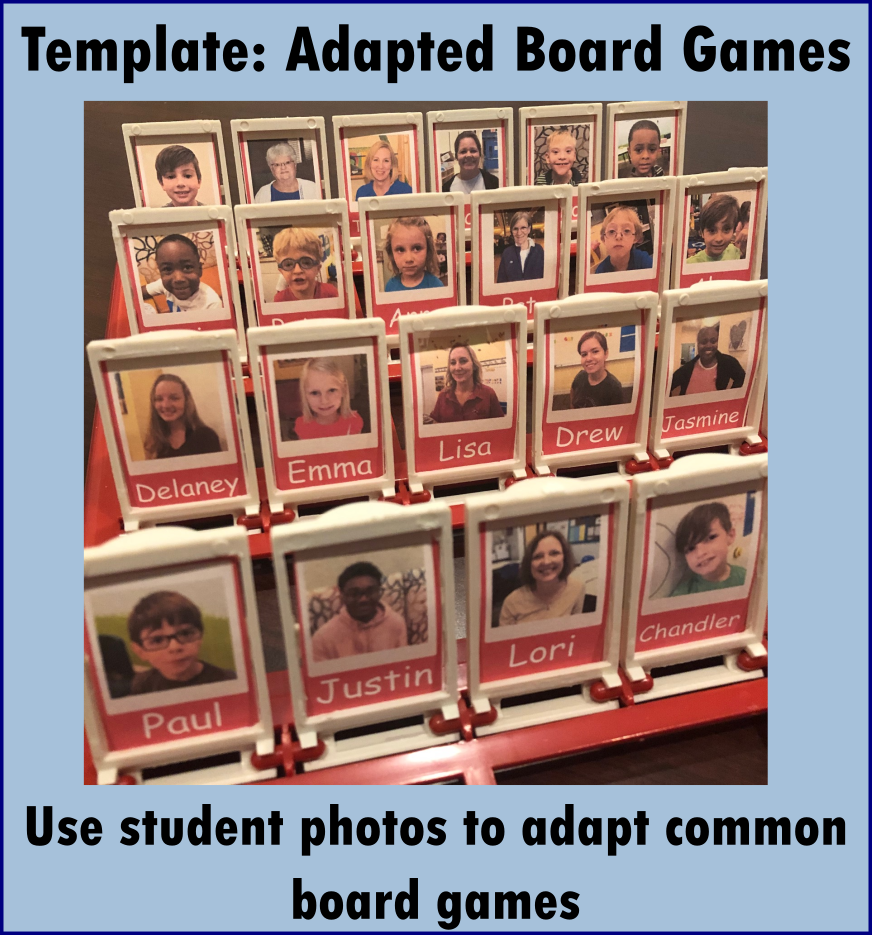 5. Consistent and Predictable Routines
A predictable environment alleviates anxiety and promotes mental wellness. In a calm and predicatble, yet engaing environment, students are better prepared for learning opportunities. Teachers may post a class schedule. Some students may require individual schedules, especially when their schedule differs (ie: speech therapy, gifted, or virtual classes).
If the schedule seems too overwhelming, break into smaller chunks of time. Add reinforcers at the end of a series of tasks to help motivate.
6. Dedicated Wellness Time
Include social time, self-care, and calming strategies in routines. Look at the schedule and check for a balance of active and passive activities. If elementary students have 4 hours of sitting followed by lunch, recess, and PE - consider revising the schedule for a more balanced day. Include music and movement activities.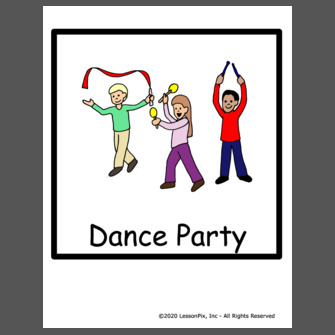 Include brain breaks to help get the body moving.
Add daily or weekly yoga or mindfulness activities.
7. Explicitly Teach Positive Expectations
Invest time in explicit instruction on wellness - body and mind. It can be as simple as embedding an open-ended question related to a character in a story. Consider specific mental well-being activities referring to health science curriculum or stop and teach a daily or weekly social of a wellness practice.
Embed lessons that teach about feelings. Depending on the needs and levels of your students, look to delve further into more subtle feeling and mixed emotions beyond just labeling.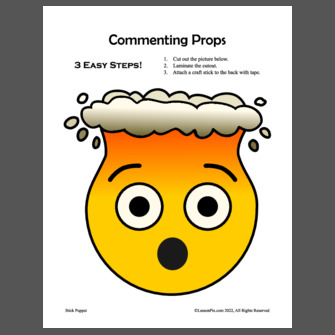 Plan for Small Group Social Skills Lessons (ie: MTSS Tier 2 intervention strategies) Read a social narrative that targets specific behaviors. Or, make it a game!
When a student is elevated, even a small problem can be insurmountable. During calm times, review different types of problems, identify them as big or small, and consider solutions. During stressful situations, provide support to tackle the small problems first.
8. Deliver Effective, Engaging, and Culturally Relevant Instruction
Review teaching practices. Set up a camera for personal use and look for ways to improve instructional practices. Break up lessons into smaller chunks and prioritze multiple reponse modalities. Some students may enjoy time to write adn reflect while others perfer a more social outlet to discuss and expand on lesson content. Make it a game; games make learning fun and social!
Make sure images represent students and their culture and interests. LessonPix offers recolor tool to convert symbols to match individual needs.

Look for positive role models and stories that inspire.
9. Develop Individualized Instruction Supported by Ongoing Data
Some students require more support to manage strong feelings and behaviors. As part of a Reponse to Intervention process (RTI), a team consisting of the family, student (if appropriate), and school- based professional work together to develop a positive behavior intervention plan (MTSS Tier 3). This plan looks at data related to target behaviors of concern.
Materials may be developed to help the student and/or the team achieve success. These materials are truly individualized for their specific purpose. The team may choose to add student interest images for motivation (dinosaur tokens, mermaid schedule, etc.)
One example of a materials for individual support is a token board. A Token Board contains a page that a student can fill with "tokens". Once a desired number of tokens are earned, the student may receive a rewarard or privledge.
Other materials may be a tally sheet for self-monitoring, a visual schedule, and or a daily report home.
10. Celebrate Wellness Practices
Make wellness a priority in both body and mind within the day for both stdents and adults. When you actively insert a variety wellness practices, you provide tools to help students manage their own lives and achieve success. Say it explicitly what and why you do the activity. (ie: We do a walk and talk for 10 minutes every day to get the blood moving, muscles contracting, and spend time with our friends.) Here are several activities you can add to your day .
Meditate for 5 minutes each morning. Set a timer.
Make a healthy smoothie together. (Special class treat?)
Walk and Talk around a field daily for 10 minutes.
Set up a weekly end of day fitness activity - such as yoga, line dancing, or zumba.
Move with Danny Go for his Brain Breaks for Kids
Start the day with class meetings to discuss topics important to students.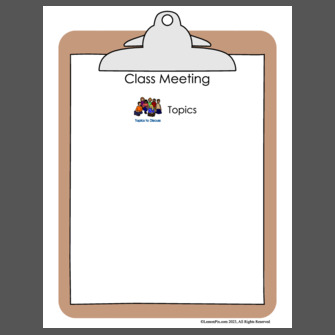 Allow for various seating options including large balls, wiggle cushions, sitting on the floor, and/or standing desks.
Create a break area with sensory items. Have a sign in sheet and timer to limit how much time is spent in the break area if needed.
Make time for journaling. Journals may be private or shared if students want to share.
End the week with a dance party to celebrate a week well done!
Celebrate the time invested in caring for our mental well-being and have fun learning and playing together!