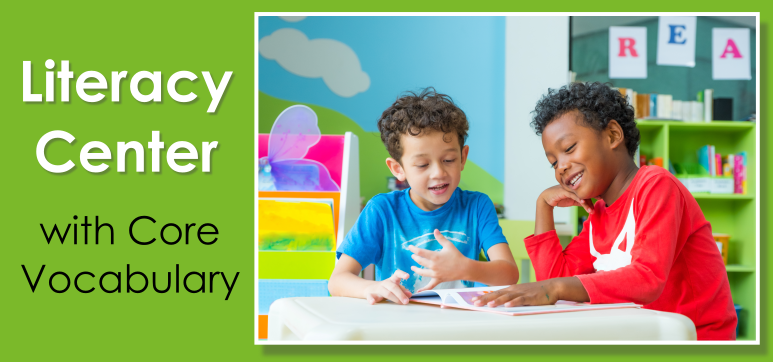 Language / Literacy Center with Core Vocabulary
This literacy or language center focuses on reading, writing, and speaking. Items in this center should focus on alphabet knowledge, phonological awareness, storytelling, retelling, print knowledge, and literature. Toys may include books, puppet theater, puppets, alphabet puzzles, board games, and flannel board.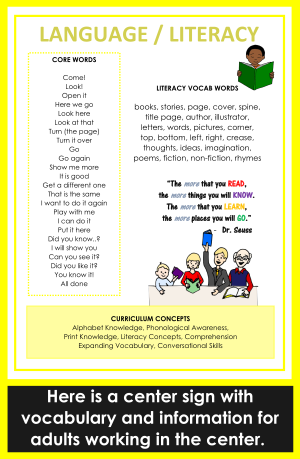 Board Books
Velcro frequently used core words in a board book. For example: place word "eat" on the cover of "The Old Lady Who Swallowed A…." books.
FInd Core words in Books
Since core words are the most common words, it is easy to find the words in picture books. When reading a story, select a word or set of words to target and point to the word(s) as you read. Look for books with repetitive language that model the same words throughout the book.
(Do / Go / No / Yes)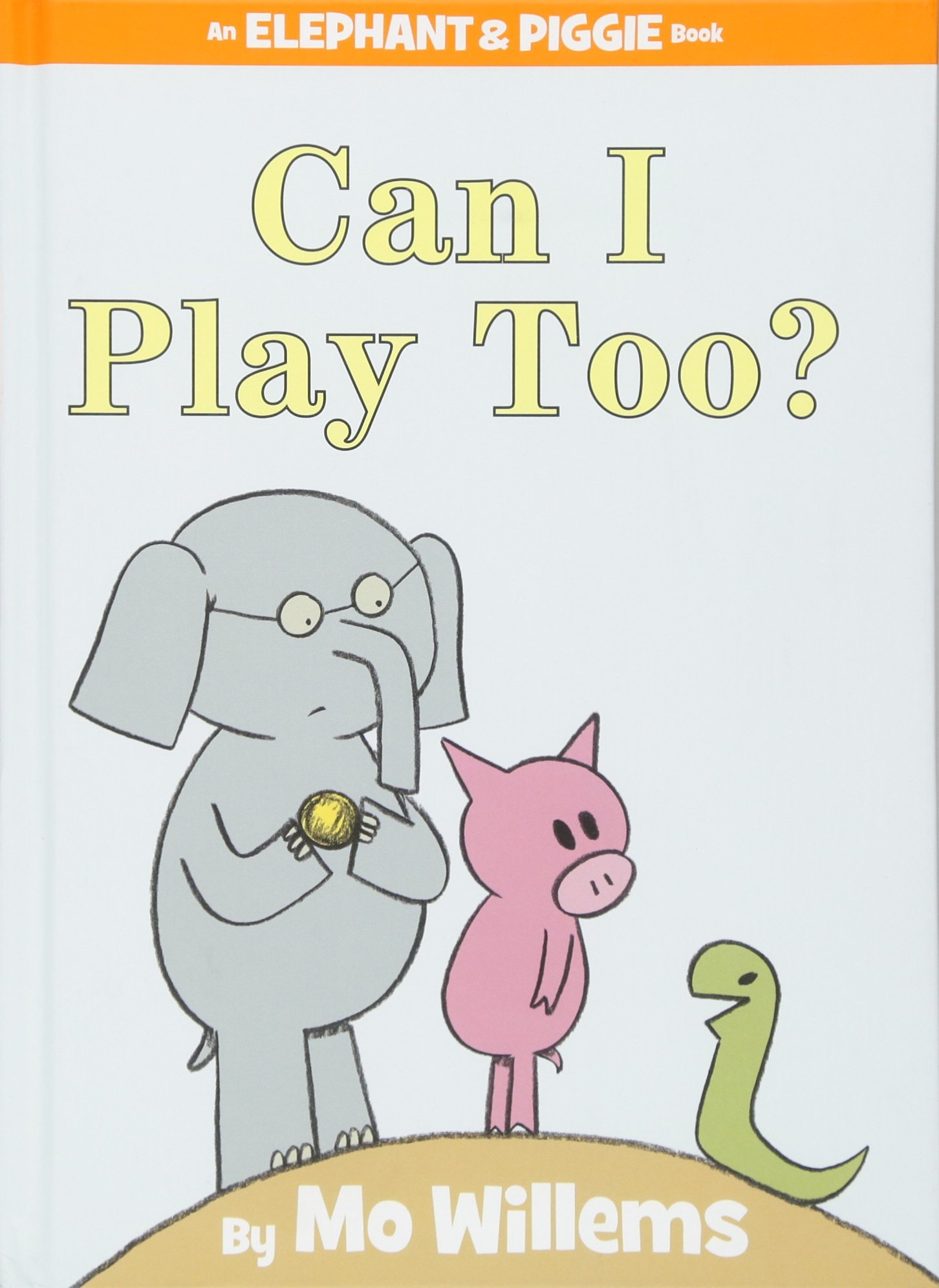 (Can / Play)
(Mo Willems has great books for modeling core and focusing on thought bubbles, empathy, and social skills)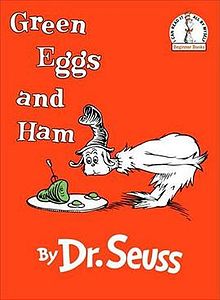 (Do you like? I do not like it.)
Predictable Chart Writing
Predictable chart writing is a technique where students change a word or two in order to customize for their preference. Then students can read the chart improving on sight words, reading fluency, and comprehension.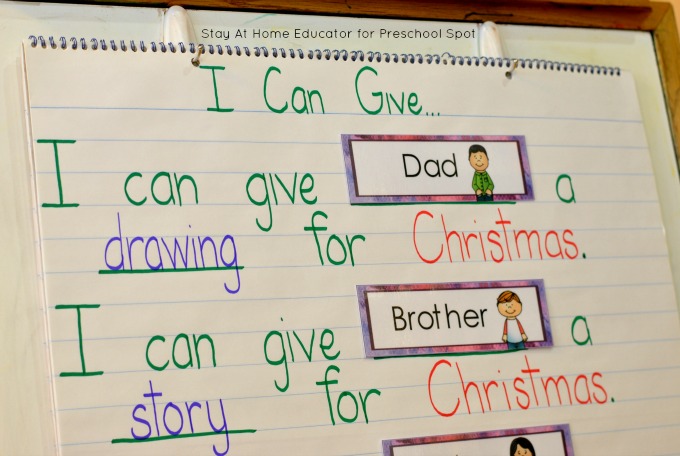 Puzzle Core Word Match
Match the core words puzzle activity.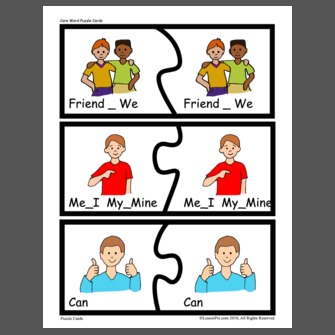 Go Fish
Play "Go Fish" with thematic fringe words and Core Symbols: "Do you have ….?", "Yes I have it!", "Here you go" or "No, Go Fish".
Bingo
Core word Bingo Game: Students place tokens on a core board when the word is called.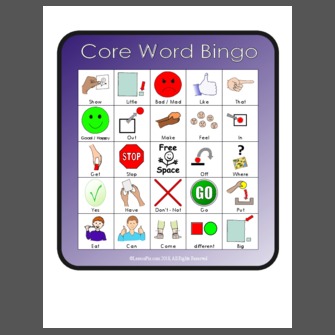 Here are some materials from the sharing center for literacy activities:
Here are some more articles on Core Vocabulary in the Early Childhood inclusive Classroom: