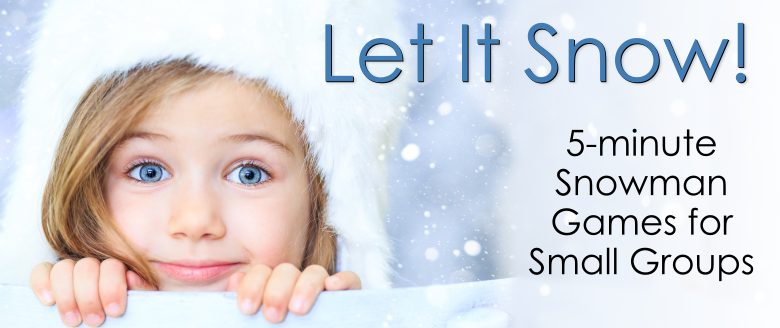 5 Minute Snowman Games for Small Groups
Speech Therapists often need quick, go to games that can be used with a variety of groups. Using just a few images, you can make games like these based on various thematic units or story characters that you can store and use throughout the year. Today we are using the fun and engaging Snowman Theme.
Gathering of Snowmen: Don't Let Them Melt!
This is a fun game where students can draw picture cards (following their language or artic practice). Whoever has the most cards at the end wins!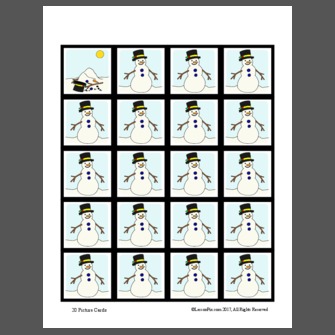 In this game, we used a snowman for the "keep" image and a melted snowman for the "lose" image. After each turn in speech/language group, a card is drawn from an envelope or container. But... when a melted snowman card is drawn, then the player must put back all (or designated amount) of his/her snowmen cards. The winner has the most snowmen at the end of the activity.
A simple variation would be to write numbers on each of the snowmen and the child with the most points wins. Also, you could create variations of the theme such as fish/shark, Gingerbread Man/fox, bears/Goldilocks, eggs/bunny and so on.
Here's how to make picture cards in LessonPix:
Upload a picture, email pictures from a device, or choose an image from the LessonPix image library.
Click "Create Materials" and choose "picture cards".
Adjust the number of pictures of each image to fit the number of cards you choose in either the "dynamic" or "classic" layout.
You can delete the title and choose "none" for text.
Then download finished material and print several copies on cardstock.
Can You Build a Snowman?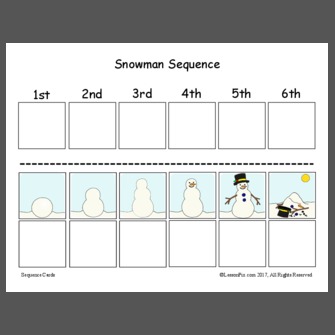 Create picture cards to use with snowman sequence strip or make multiple copies and put in an envelope. When kids complete their artic or language turn, they pick one picture. The winner is the one who collects all the steps to build a snowman first. You can have the group decide if the melted snowman is the last step or if it requires you to return one piece back to the envelope. You can use the pictures with the snowman sequence strip for the kiddos who require a visual cue.
For sequence activity:
Choose one picture needed for each step in sequence.
"Create Materials" and choose "picture schedules"
You can give it a title or delete the title, choose
"sequenced schedule" and specify the number of steps…
in this case, there are six. Choose "no" for show image titles.
Download and print schedules for kiddos who need visual cues.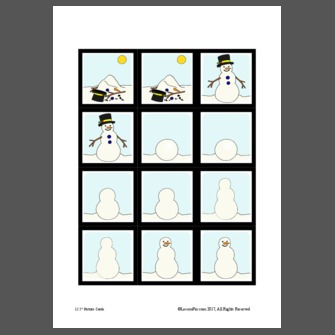 Use the same pictures for the draw cards for sequence activity as they are still in your tray.
"Create Material" and choose "picture cards".
Change quantity to 2 on "picture details" page.
Choose "classic" tab, delete title, choose 12 card layout since it's a six picture sequence and choose "none" in pull down for text position
Download and print enough groups for each child in group with a few extras
Extension Activies:
Write about the picture/story sequence..older kids can add more characters and detail.
Build a snowman with ice shavings, magic sand, or white playdoh.
Mix shaving cream with packing peanuts in a sensory box and use to shape into a snowman. Add potato head parts on your snowman for added fun!
Make a snowman craft with different sized circles or paper plates.
Read Sadie and the Snowman and work on inferencing.