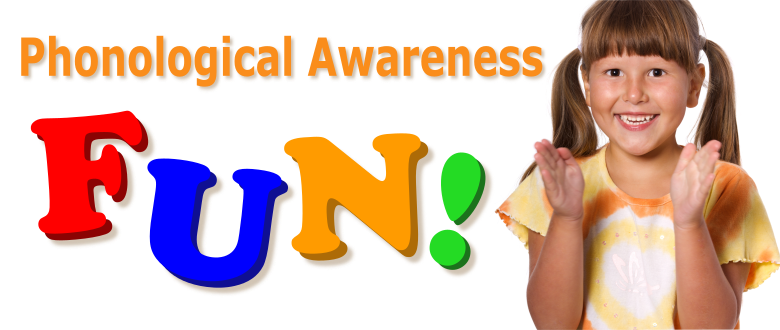 Phonological Awareness Fun
Phonological awareness is a broad skill that includes identifying and manipulating units of oral language including words, syllables, and onsets and rimes. Children often learn these skills in the preschool years through songs which play with sounds and words. Phonological awareness skills are strong predictors of a child's reading and writing skills.
With LessonPix you can create engaging and fun tools for your students to practice phonological awareness skills.
Clothespin cards are fun and also incorporate fine motor skills.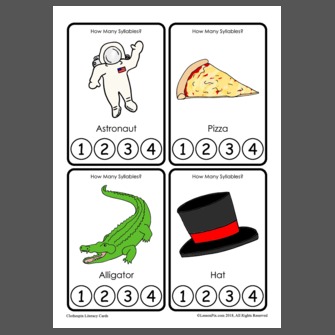 To make syllable clothespin cards:
Load your tray with images containing 1-4 syllables and create material.
Under "early literacy" section, choose Clothespin Literacy Cards
Change the Title to "How Many Syllables?"
Choose "syllables" in pulldown
Choose with or without image titles and font and finish
The children can work on their pincher grasp and small muscle control needed for writing by marking their answer in a variety of ways including:
Clip on a clothes pin
Use a dauber
Use a dry erase marker/crayon
Roll tiny playdoh circles and press on
Roll up or make a small circle with wikki stixs
MORE SYLLABLE PRACTICE IDEAS:
Print one or two images per page without titles and add colored dots under images to indicate the number of syllables. The child can touch the dot as they produce each syllable.
Some kiddos have trouble with clapping syllables, so have them clap every time their mouth opens!
Another way to work on syllables for those kiddos who need a little more support is to print out one page pictures of images on cardstock paper and cut the image into pieces corresponding to the amount of syllables. A picture of an elephant would be divided into three pieces. The child can then put the pieces in order visually while practicing syllables.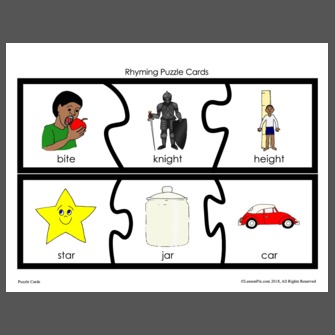 Another way to use the three piece puzzle card template is to create compound word cards. Students can practice creating compound words (star + fish = starfish) and then identifying the missing piece (starfish - fish = star). They can work together or individually.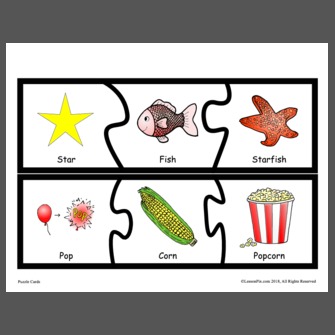 Have fun and rhyme on!