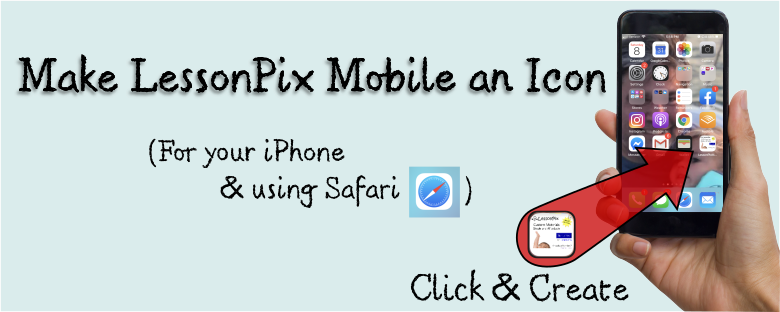 How to make your LessonPix Mobile Icon on your iPhone
Love, love, love the new LessonPix mobile site! I create quick visuals and learning materials for my upcoming lessons straight from my phone... in the classroom, at the doctor's, or even at the DMV. (Spare time doesn't happen at a laptop!)
To make it even easier - I added an icon on my iphone's home screen! Using the Safari browser, I followed the steps to make the icon on my phone. Now I can click and create. Woo Hoo!!
Here's how...
1. Using Safari, I went to LessonPix.com and clicked "share" icon.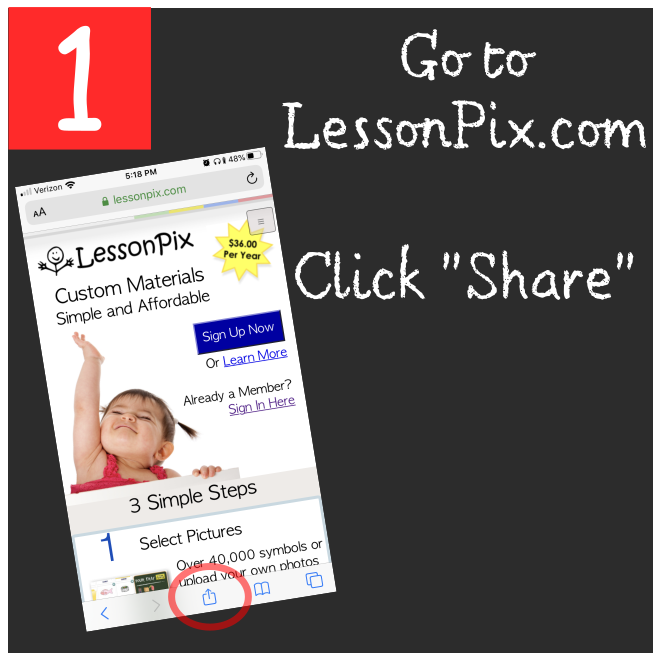 2. Next I had to swipe up so I could see the rest of the options.
3. I found the "Add to Home Screen" button and clicked.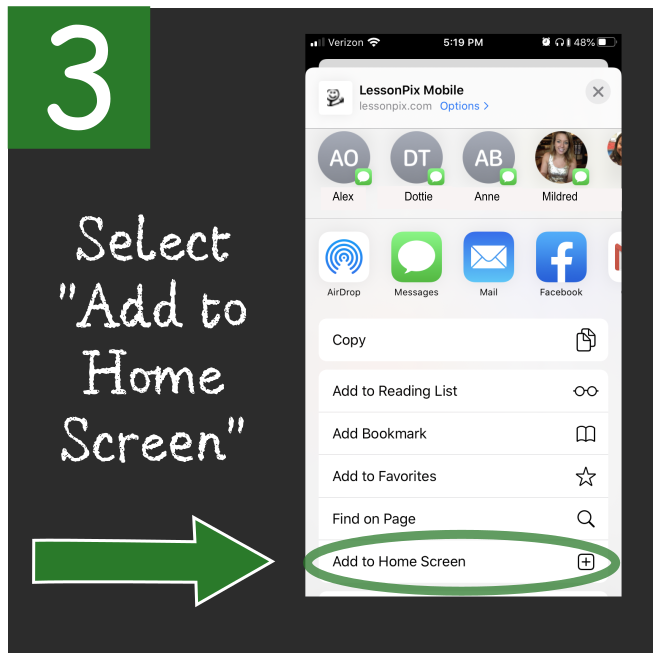 4. And Tah-Dah! It became accessible for whenever I need.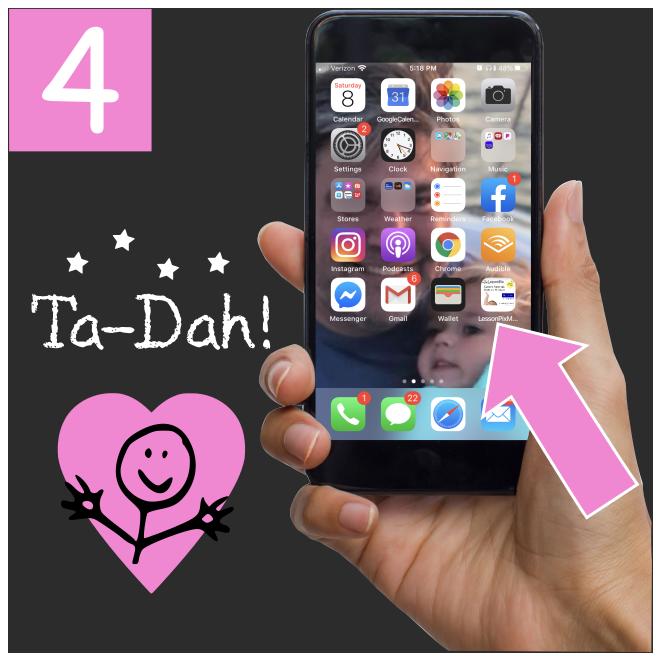 Making visuals has never been easier. Have fun creating and more fun empowering learners!
Android
How to make your LessonPix Mobile Icon on your Android
I'll create a different article for our Android friends... Meanwhile here are written directions:
Launch Chrome for Android and open the website or web page you want to pin to your home screen. Tap the menu button and tap Add to homescreen. You'll be able to enter a name for the shortcut and then Chrome will add it to your home screen.