Kid Drawn Pictures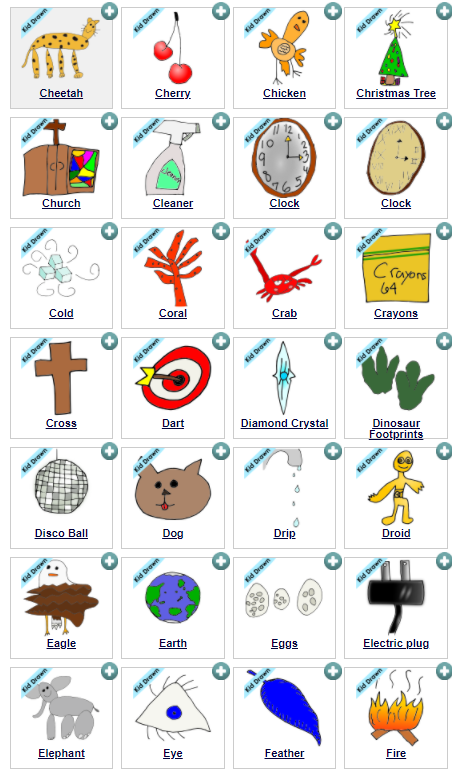 One of the unique features of LessonPix is our "kid drawn" symbols. Kids often relate to pictures drawn by other kids. The pictures in this category are drawn by children under 12. They were not given a list. They just drew pictures they wanted to add to LessonPix from their own ideas.
Check out these fun pictures! https://lessonpix.com/clipart/135/Kid+Drawn

Kid Drawn pictures are tagged with with a blue flad in the upper left corner. Don't worry - this flag does not show in materials or exports.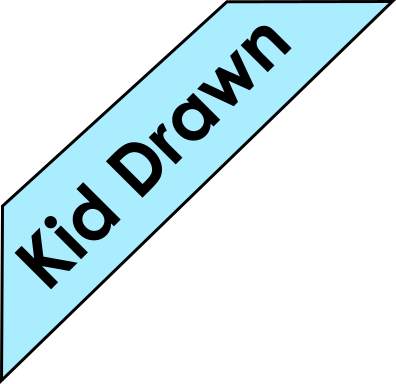 Who are these talented tots? Well they are friends and family who volunteered to share their talents with LessonPix members. Thank you to these amazing artists!