LessonPix Play Tools
The LessonPix Play Tools are a set of online game functions such as a spinner, draw from a hat, dice, and timer using symbols placed in your tray. These powerful tools help make remote learning fun. Check out the different types of tool and how to access them.
How it works
First, drag the symbols to the tray. You may use symbols from the clip art library, symbols builder symbols, or your uploaded pictures. Then Click the "Play Tools" button found above the tray under the "Your LessonPix" Tab.
A new window will open to the right side of your screen. This narrow window is designed to rest next to your activity program (PowerPoint, Zoom, Google Slides, etc.) You can also use this tool from your phone or ipad.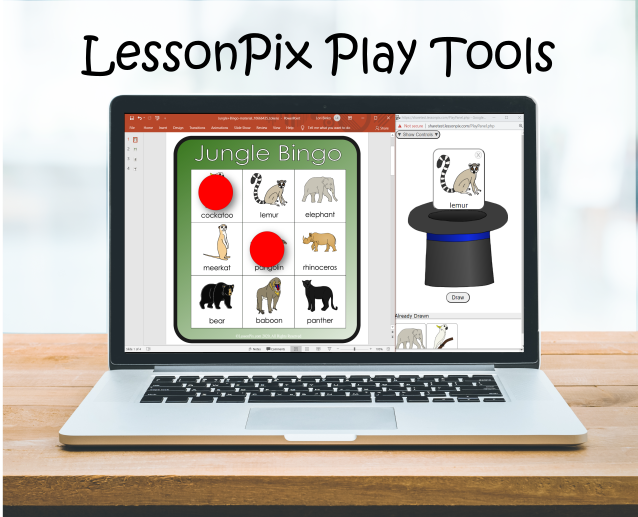 From here you can choose your tool: spinner, dice, draw cards, and timer. Just select the options and create your tool.
Tips and Tricks
Here are some little tricks to help you use the tools.
1. Load All Button
When a material is created, it has its own "materials page". The Materials Page has a "Load All" button to place the symbols used into your tray.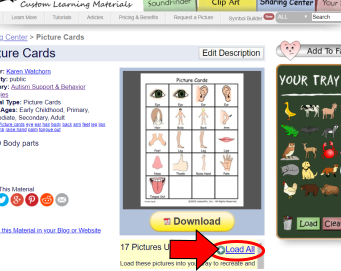 You can get to your materials page under "Your LessonPix" / "Your Materials (See All)" Link and click on the material you would like to use. Or, select a material from the Sharing Center.
2. Favorites
Have materials ready for use by adding them as a "favorite". The favorites can be found quickly by clicking on the heart at the top of each screen.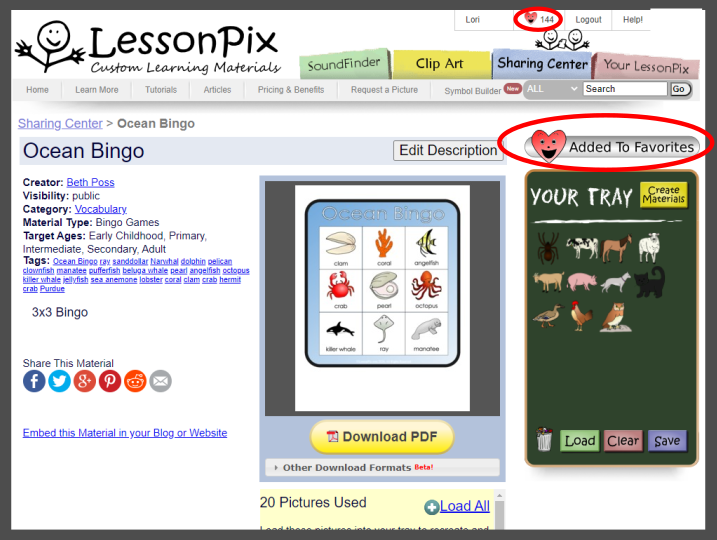 3. Saved Trays
Group collections of symbols in Saved Trays. Just find the symbols you need and place in the tray. Click the "Save" button at the bottom of the tray to save the collection. When you need the group of pictures later, go to "Your LessonPix" tab and load the saved tray.
This is particularly helpful working with student photos. You can save class photos or small group individuals. When you load the students' photos in the tray, use the play tools to randomly select students.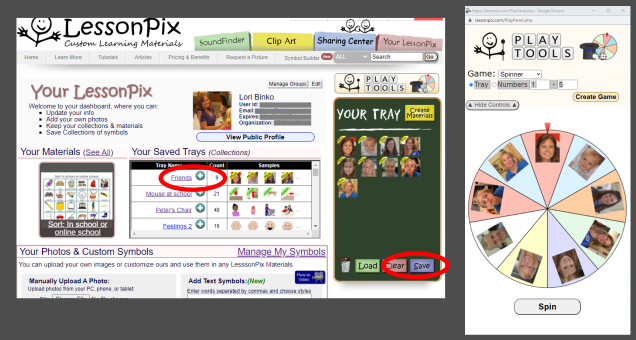 4. It's Not Just for Symbols
The Lessonpix Play Tools use more than just symbols. The tools offer use of numbers or dots (depending on the tool). And remember, you can use also use photos or text as symbols.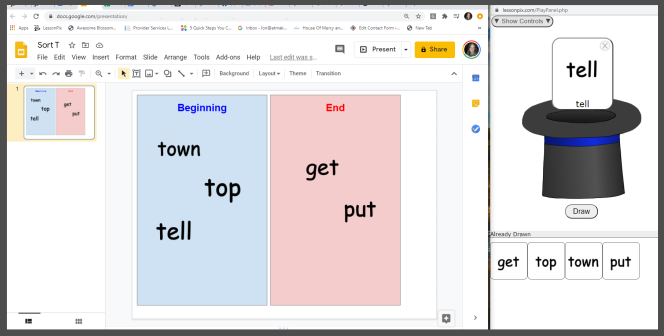 These Play Tools help make your learning objectives fun and motivating. Learn more about these tools in our Live Facebook Video. Join our Facebook Page and subscribe to our YouTube channel to learn the latest tools to make the most of your LessonPix.