LessonPix Clip Art: Keeping it Simple
The question frequently asked during conventions and trainings is "What symbols does LessonPix Use?". The answer: we have our own. LessonPix clip art library includes over 60,000 vector symbols, intentionally drawn to be simple, with minimal backgrounds, and represent a single-meaning. In addition, we also provide Unity symbols, an AAC language system and the foundation for LAMP Words for Life. LessonPix also includes a small set of "kid-drawn" pictures that some children may enjoy within activities.
Here are some questions and answers about the symbols available with your LessonPix subscription.
How many symbols are available?
LessonPix has over 60,000 symbols and growing by user requests. There are approximately 5,000 Unity Symbols and 500 kid-drawn symbols.

What types of files are your symbols?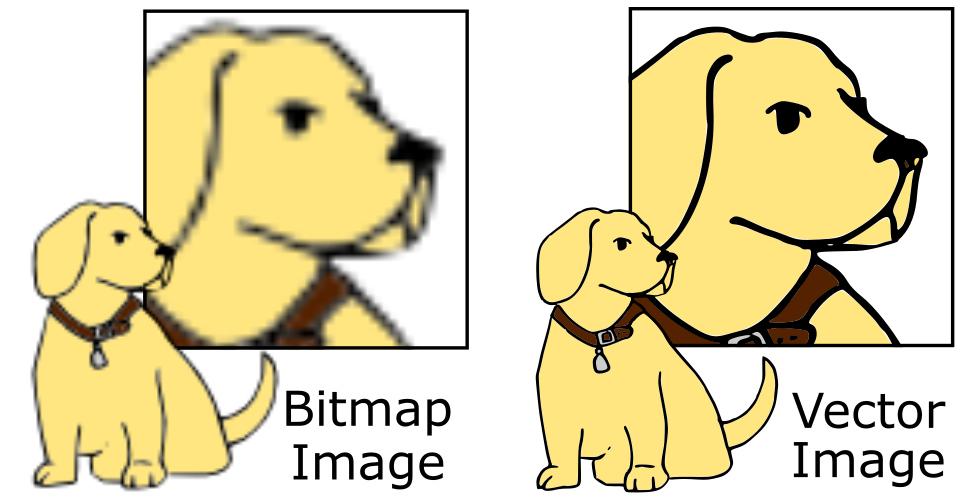 LessonPix clip art pictures are scalable vector graphic symbols (SVG). This means that they are made of mathematical paths rather than pixels, allowing the symbols to resize without losing quality. However, they can be exported into JPG and PNG to use in other applications as needed.
Can I Use LessonPix Symbols in other applications?
Yes! Use the applications you know to make visuals: Office, Google Docs, Paint, PowerPoint...etc.
Our symbols can be used directly in Microsoft Word, PowerPoint, and Google Slides using the LessonPix add-in apps. Learn more here: PowerPoint Add-In and Google Add-on.
To export a picture, just click on the image to go to the image details page. You will see a large picture of the symbol. Here you can customize the symbol or download the picture on to your computer. You may choose to right click over the image, copy and then paste the image.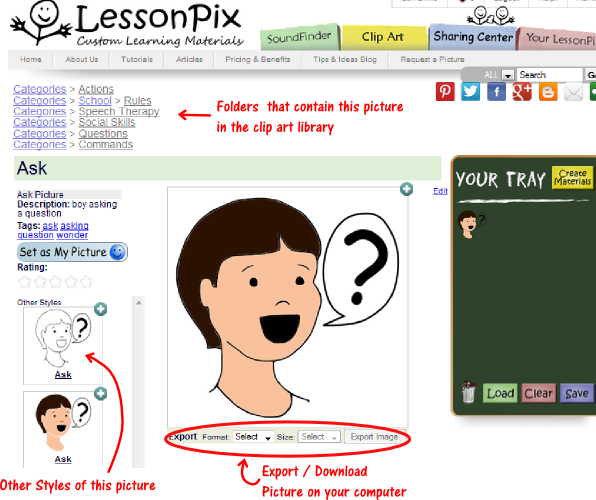 What does the flag in the corner mean on the picture?
LessonPix places a flag on the symbols that are not the standard LessonPix clip art library. These include custom symbols from the symbols builder, text as symbols, recolored symbols, kid drawn symbols, Unity Symbols, and uploaded pictures. This flag does not show when you create a material or export.

Can I add my own pictures?
Yes! Adding your own photos or symbols is easy. Go to "Your LessonPix" tab and scroll down to "Manage My Symbols". You may choose to upload your photos or e-mail them into your account.
Does LessonPix have black and white symbols?

Yes. On the left side of the clip art library are buttons to select the style you would like. Our pictures come in three styles: color, outline (black and white), and stencil. The default style is "color". Outline is a black and white version of the image and is great for students to color their own activities. The stencil presents a different look with the outline removed and has unique applications such as using with a cricket.
Does LessonPix have pictures for "Sensitive" Topics?
Yes. LessonPix has restricted pictures for mature-sensitive topics. Certain symbols may show in the results with a handprint so that these pictures are not accidently shown in a classroom. On the left side, click "Show Restricted Pictures" and it will ask for your password.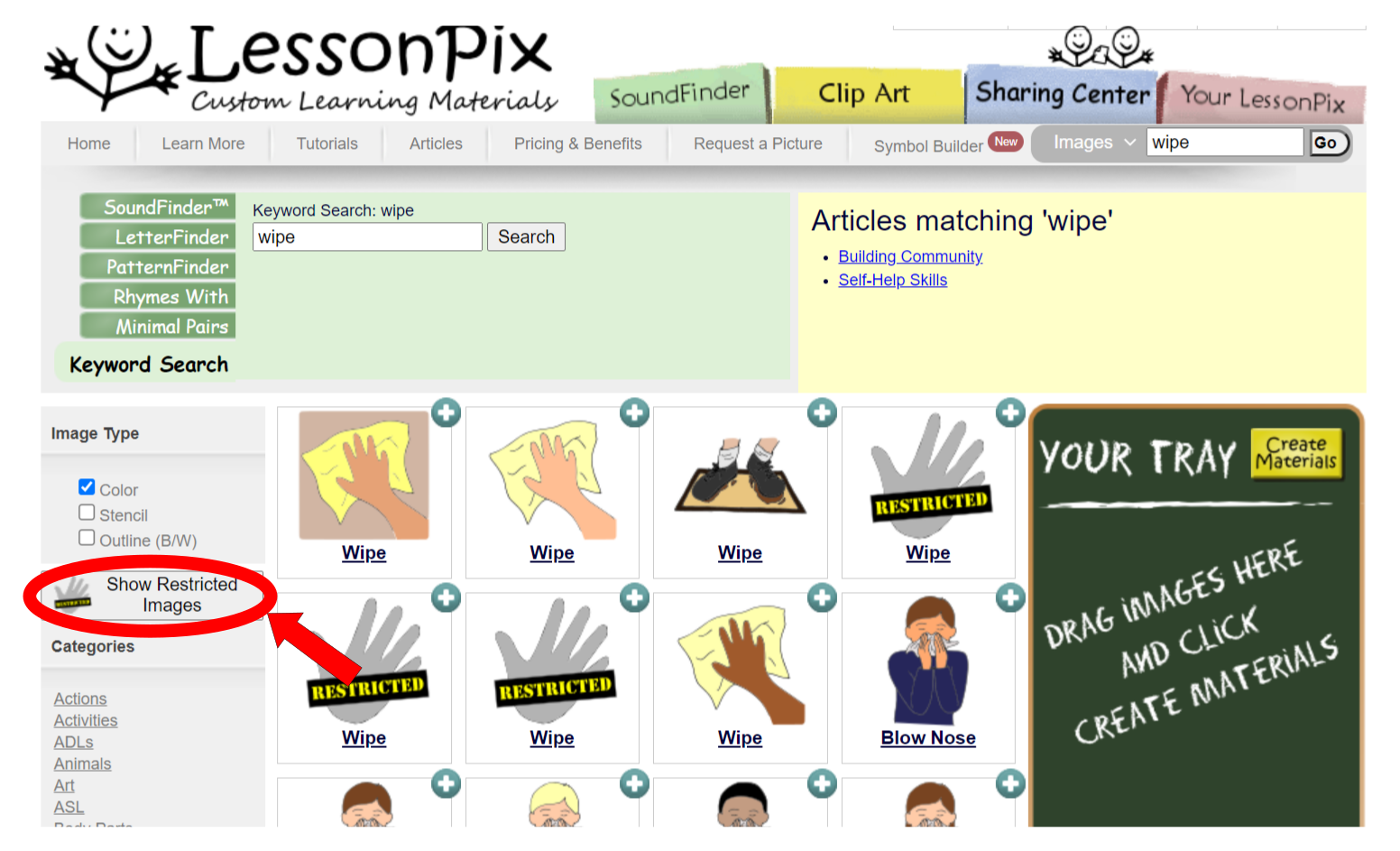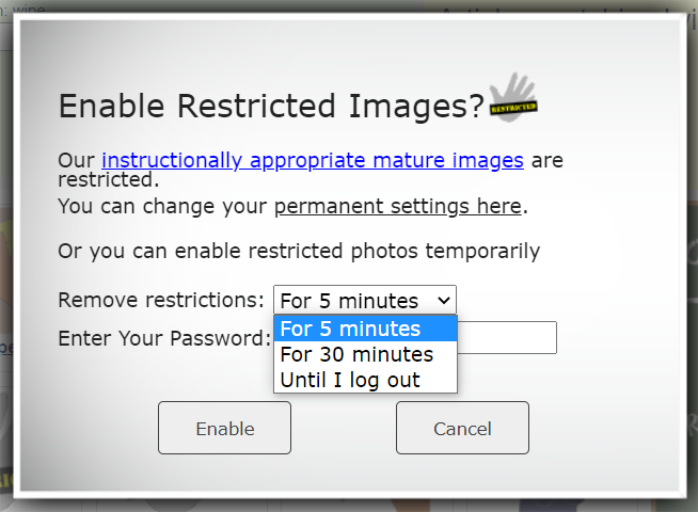 Can I change the color of a symbol?
Yes. Click on the image to go to the larger image page. At the top, you can click the button "Re-color and Customize". This will take you to an image editing page where you can customize your image with colors and overlays.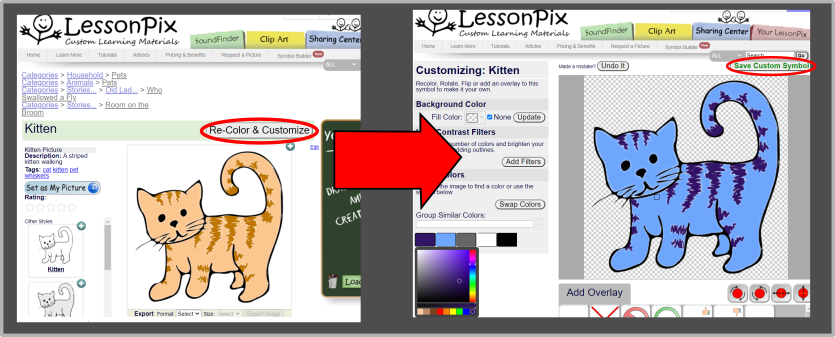 How do I show just a word without a picture?
​You may do this in one of three ways: You can create text as an image under the "Your LessonPix" tab, and scroll down to "Add Text Symbols". Build a new symbol using the Symbols Builder. You may also search for the word "blank" and add a blank card to the tray. With a blank card, you can change the text in the template to read whatever word you need.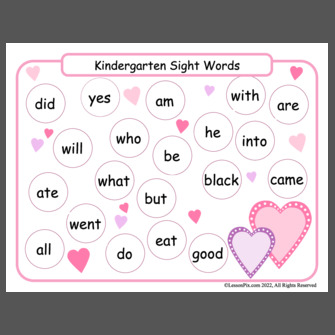 What if LessonPix does not have a symbol I need?
If you cannot find the right symbols for your needs, users have three options. First, you can request a picture by clicking the request link under the clip art tab. Second, users may also upload a photo or clip art from another source into their account. Third, build a new symbol of other symbols with the Symbol Builder.

Symbol requests are sent directly to the art team. They are prioritzed according to number of requests, benefits to the library, and in the order they are requested. Your requests benefit all members, but you may need to upload a picture in the meantime.
Keep in mind that LessonPix is so affordable at $36 per year, and therefore accounts do not come with an on-demand artist. That said, we do try hard to make sure we have the symbols you need.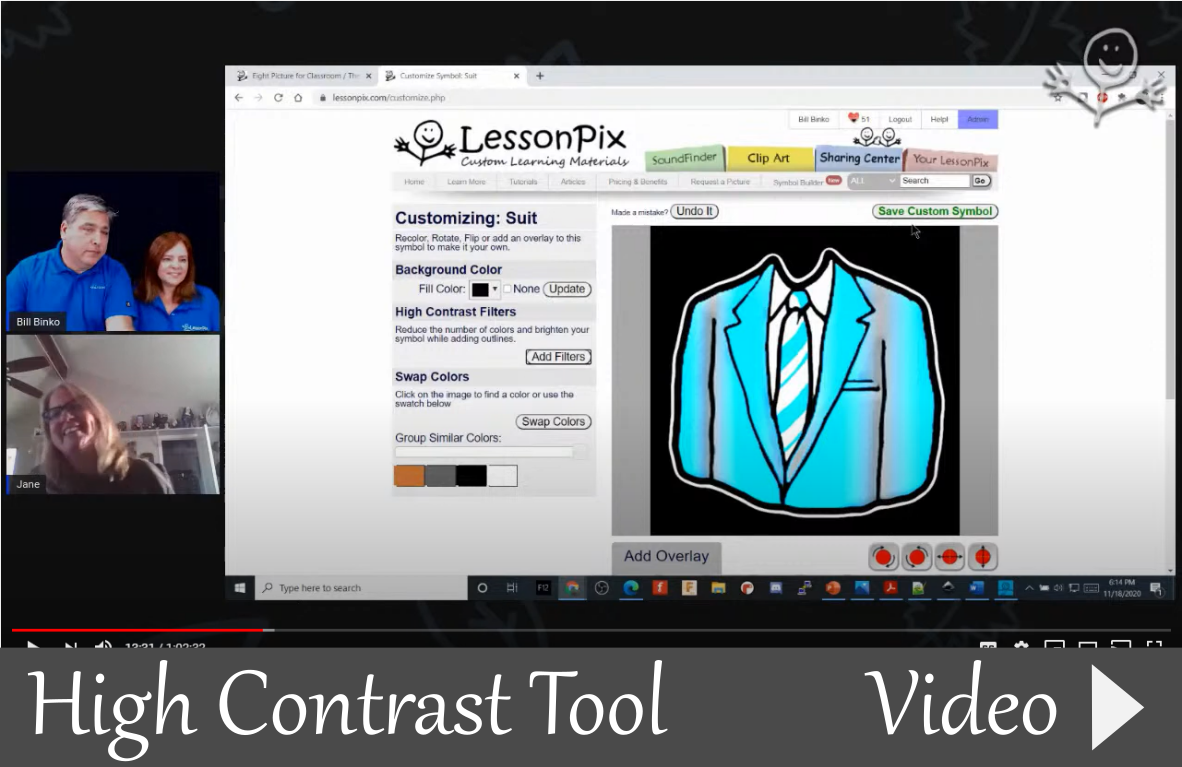 Does Lessonpix Pictures work for people with visual impairments?
Yes. LessonPix has core vocabulary words premade as high contrast. And members can convert any symbol to a high contrast symbol. (Learn more about high contrast here.)The symbols can be scaled to any size and remain clear because our clip art symbols are vector graphics. Also, a braille embosser can render vector graphics into tactile graphics.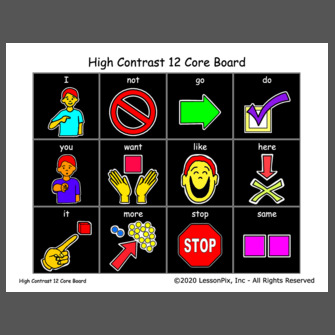 What are Kid Drawn Pictures?
Sometimes children relate better to pictures drawn by other children. Kid Drawn pictures are symbols drawn by children between 4 and 12 years old. THey're cute. They're fun. And sometimes it's just what you need!

With so many symbol sets available for AAC and language, is there really a difference?
Yes. There is a difference. You will need to determine your individual needs to select your right symbols.
First consider your purpose. If you are using an AAC semantic compaction system, Unity symbols can meet your needs. Most of the time people use pictures to represent single-meaning vocabulary such as for language and literacy activities or a picture communication system. In this case you would need a broad selection of symbols for larger vocabulary.
Once you know your objective, consider your specific needs for visual representation. Some have identified a hierarchy from objects to photos, clip art, and then words. This is simply not true. Sometimes photos can be unclear and have less contrast to background. (Intersection do not have signs with photos of cars coming to a complete stop. Stop sign - Simple and clear.)
Research shows that people identify with images to which they can relate. Look for clip art symbols that are age-appropriate and relevant to their experiences.
Vocabulary is divided into two types: core and fringe. Core vocabulary refers to the most frequently used words in 80% of communication. Because core words may have multiple meanings and vary in pictorial representation, the symbols should be consistent. Fringe words can be organized into topic categories such as farm animals, body parts, and transportation.
LessonPix intentionally creates symbols that are simple pictures with minimal background to clearly represent the vocabulary. If LessonPix does not have the specific picture you need, you may click "request a picture" and your request will be added to be drawn.