Artic Trials Template
Artic Trials template is a themed template that shows and repeats symbols with 10, 25, 50, and 100 symbols per page. Commonly used in data collection and assessment, this material works well for students to mark a number of trials such as saying articulation words, performing task repetitons, or self-monitoring behaviors. The fun themes can help motivate young learners or correspond to thematic units.
This template will repeat the symbols from your tray until the page is full. . If you have 1 picture, it will repeat the single picture.
For added fun, use black and white outline symbols and have students color each symbol as they complete the corresponding task.
Here are a few sample ideas and themes of this "Artic trials" template:
1. Data
Mark the symbols each time the task is completed.
2. Practice
Name the symbol to practice specific artic words.
3. Assessments
Create fun assessment sheets to check curriculum knowledge.
4. Activities
Or create your own "I Spy", counting, or matching worksheet.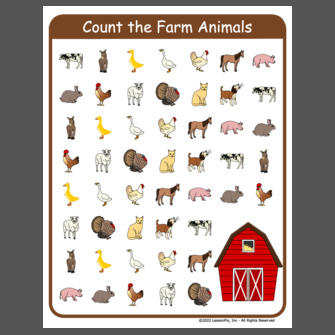 Check out the Sharing Center for more fun ideas. Most of all, have fun learning and playing together!