There's A Bear On My Chair - by Ross Collins
(Support the author by purchasing this book here.)
Looking for rhyming practice or final /r/ practice? This cute book tells the story of a mouse who uses many /air/ rhymes to vent his anger about the bear on his chair. The illustrations are expressive and funny - you'll smile the whole way through.
Let's share some activities for this adorable book!
Story Vocabulary
Review some story vocabulary before you read. Talk about what the words mean and notice how they may sound the same.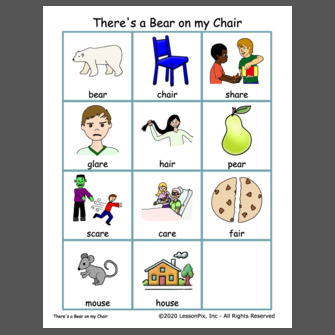 Articulation /r/ Practice
Let's play Go Fish! using vocab from this cute book...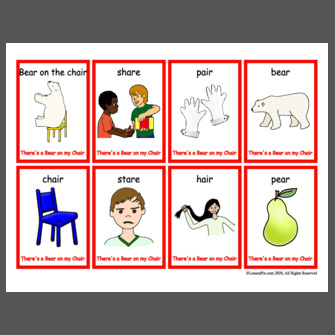 Bingo with /air/ in all positions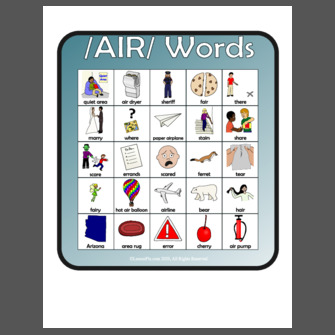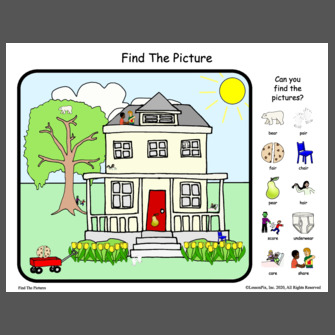 Rhyming Games
Here are 3 piece puzzle cards that rhyme.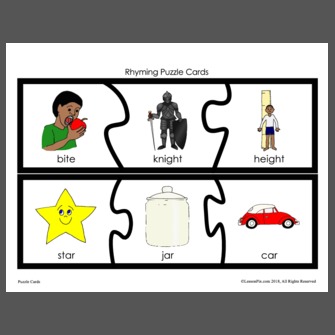 Clothespin Cards - place a clothespin, clip, playdough ball, bingo dauber, or chip on the picture that rhymes with the bigger picture.