Story Activities for
There Was An Old Lady Who Swallowed Some Leaves by Lucille Colandro
Lucille Colandro's Old Lady Stories engage young readers with rhythm, rhyme, imagery, and fun. This version of There Was An Old Lady Who Swallowed Some Leaves, the main character consumes the ingredients for a scarecrow. Here are some activities and visuals to support this delightful story.
Vocabulary
Story Sequencing
Use with Distance Learning:
Comprehension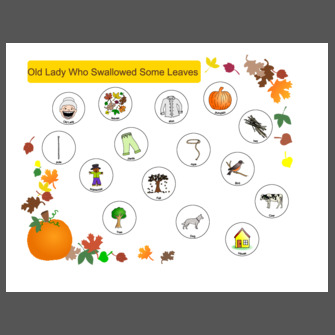 Read-Along Printable Book
Beginning Letter Sounds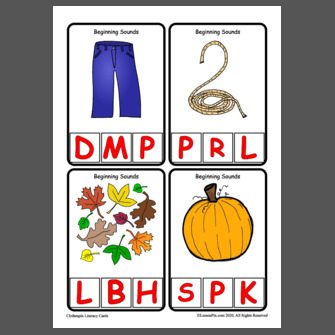 Early Math
Enjoy reading together and happy fall!!