Say Something by bestselling author and illustrator Peter H. Reynolds is a book that encourages readers to use their voices to make a difference. Throughout the book it shows that a voice can be heard through words and actions. The message that everyone has something to say makes it perfect for Better Speech and Hearing Month (May).
https://www.youtube.com/watch?v=d4waMR24zsI
Explore the rich vocabulary in the book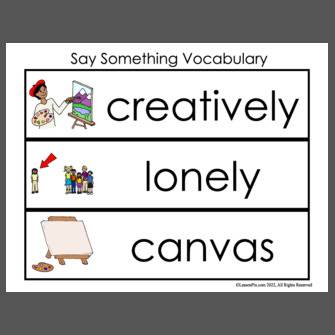 https://lessonpix.com/materials/18299434/Say+Something+Vocabulary
These pages are perfect for posters to remind learners of ways they can use their voice to "say something"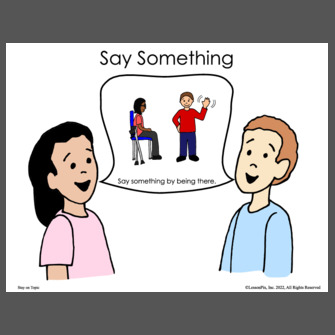 https://lessonpix.com/materials/18285984/Say+Something
This book provides a repeated phrase using core vocabulary and lines for students to write their own thoughts and ideas about what they have to say.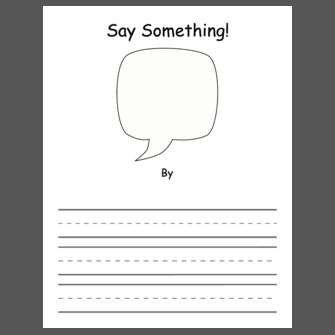 https://lessonpix.com/materials/9368614/Say+Something%21
Use this activity to help students consider ways that they can use language to reach out to others to encourage them or to show friendship.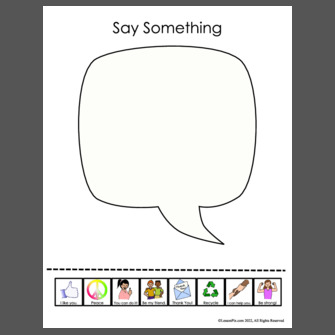 https://lessonpix.com/materials/18334814/Say+Something
Have learners write an acrostic poem using the word Something to send an important message to the world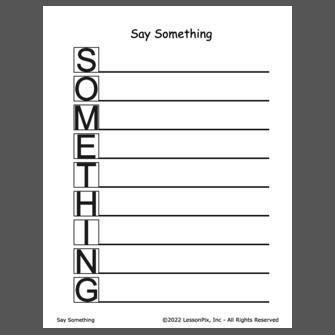 https://lessonpix.com/materials/18337452/Say+Something
The book provides a perfect jumping off point to help learners understand how using their words is important. Check out some of these additional resources to reinforce this.
For futher reading on this topic, check out "Speak Up Molly Lou Melon", by Patty Lovell