Going on a Bear Hunt
By Michael Rosen
This beloved classic tells the story of a family heading out on an adventure to find a bear. Together they endure swishy tall grass, deep cold river water, thick oozy mud and more! This story has been a popular request my millions of children.
The author uses predictable text, rhyme, alliteration, and onomatopoeias to engage children and adults. And Helen Oxenbury's illustrations are delightful!
Check out these activities to support learning concepts from this fun story.
Story Vocabulary
This story is filled with rich vocabulary: descriptive adjectives, onomatopoeias (word that sounds like its meaning), contractions, prepositions, and repetitive text vocab.
Here are vocabulary cards for words in the story. Choose the vocabulary cards you would like to focus. Pass out the cards to a class and have students hunt in their book for the word. Hang the words on a word wall or place on the table for writing prompts.
Check out these adjectives used in the story, perfect for a writing word wall.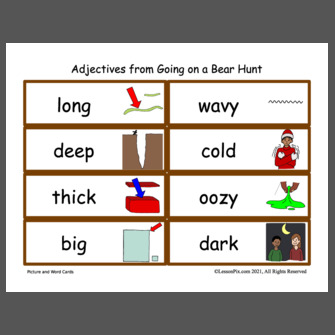 Match the adjectives to the locations in the story with this puzzle activity.

Play Bingo with story vocabulary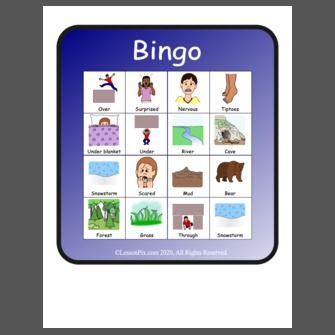 Reading common words
Have a word scavenger hunt - tally how many times you can find each of these words.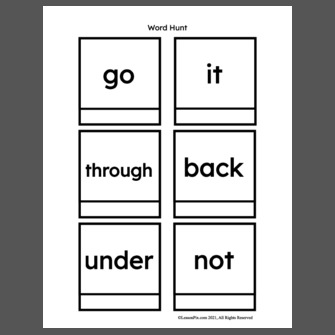 As you reread the story - students can use pointers as they read to this page with the "chorus" (repetitive text).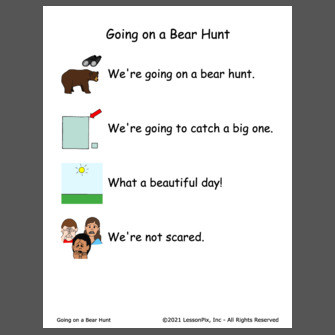 Writing
Make a class book about the story. Place in clasroom library for retelling.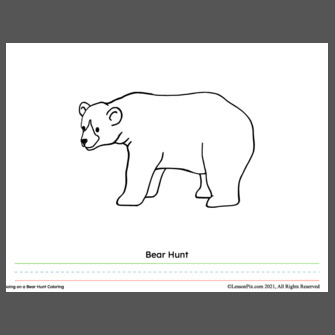 Sequence the Story
As you reread the story, follow the map. Students can trace the path. For largeer movements and crossing the midline, project this map on a smartboard or projector.

Recall story details. Where did they go? Have student sequence the details by cutting and pasting.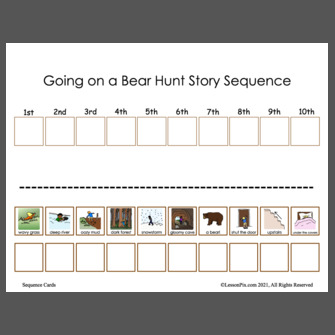 Students can create their own map of the story. Invent new places to see on the way to find a bear (or unicorn hunt, dinosaur hunt, etc.).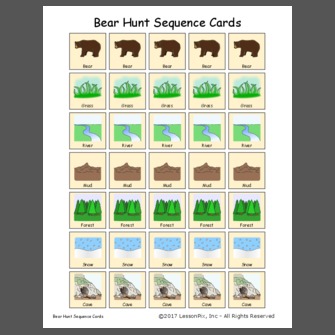 Motion and Sound Effects!
Reread the story - using sound effects. Give the parts of the story sounds - either using bodies or objects.
Tall grass: slide palms together to make swishing sound or swish a broom.
River: Make swimming motions or shake a 1/2 full water bottle.
Mud: make squishy sounds with your mouth, squeeze farting slime, or shake snake jello container.
Forest: pat your lap or bang a pot with a wooden spoon.
Snowstorm: Make whooshing sounds, turn on a handheld fan, or blow across the top of a bottle.
Cave: tap the floor or gently tap the pan with a spoon.
Learning about Onomatopoeia
Onomatopoeias are words that sound like their meaning, like achoo, ding dong, tick tock, whirring, meow, roar, ring, squlech, splash, chatter, etc. Look for words in the story that sound like their meaning.
Cut out these pictures of the sounds and match to the locations from the story.
Contractions
This story is just full of contractions. How many can you find? Here are some activities to teach and practice contractions.
Prepositions
Check out all of the proposisiotns in this story. Create an obstacle course using prepositions to course your way to a large teddy bear.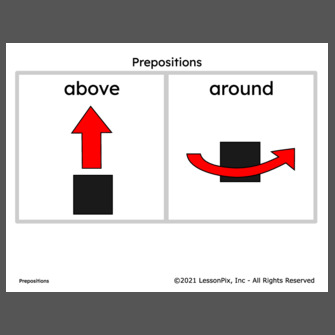 Sensory Fun
Fill plactic bottles, sensory boxes, or ziplock bags with items that represent parts of the story.
grass: grass, cut green paper, or coconut with green dye
river: water or hair gel dyed blue
mud: chocolate pudding or mud
forest: twigs, leaves
snow: powder sugar, cotton, or shaving cream
Music and Movement
Bounce teddy bears on a Class Parachute.
Dance and sing to these great bear hunt videos:
Bear Math & Science
Use color counting bears for one-to-one correspondence and counting.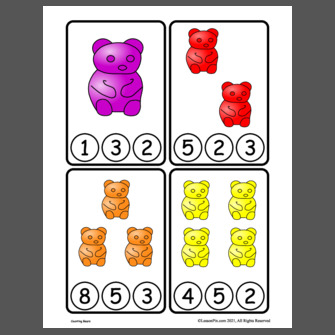 Name the colors and scan to find the color bears.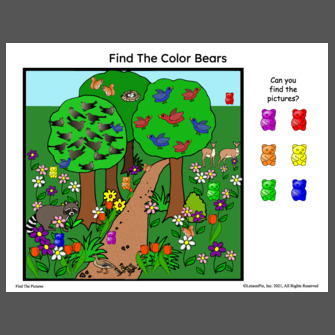 Sort bears by color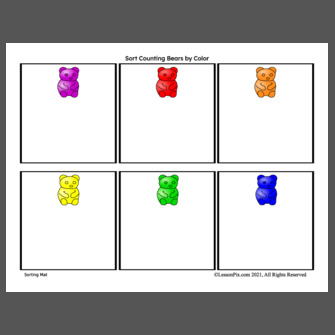 Cooking
Place one teddy graham cracker per box and count the cookies.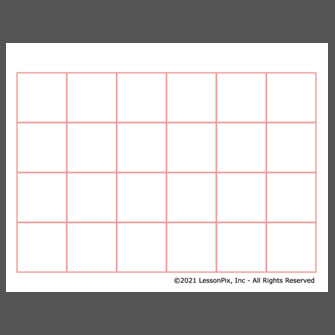 Sort a handful of gummy bears by color.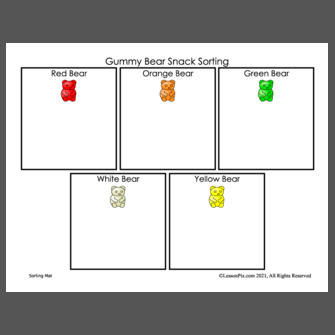 Create a cave using teddy grahams, graham crackers, and icing.