Story Activities for
Thank You Omu by Oge Mora
Everyone just loves the smell of Omu's thick red stew in this story of sharing, caring, and community by Oge Mora. People from all over Omu's community visit when the delectable scent wafts through the street. With its fun illustrations, rich imagery, and reptitive text, "Thank You Omu" is a delight for young readers.
Here are some activities to go with "Thank You Omu":
Vocabulary
We may introduce this rich vocabulary before or as we read. We can use the Picture and Word cards to match the text in the book.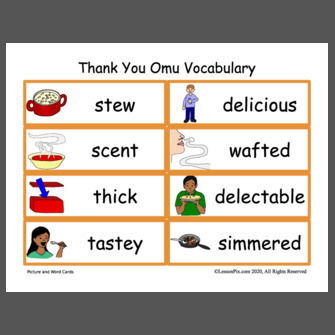 Sequencing
Sequence the story details
Community Helpers / Characters
So many characters from Omu's community stop by to taste her thick red soup.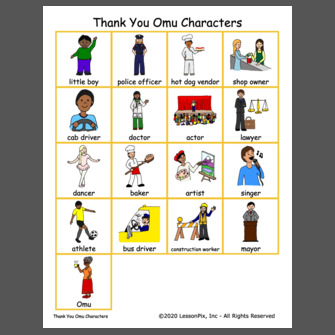 Here are many additional activities to support your discussion on community helpers.
Art
The illustrations in this book are created by cutting and layering paper. Students can use newpapers, mailer ads, and magazines to create their own artwork like the author.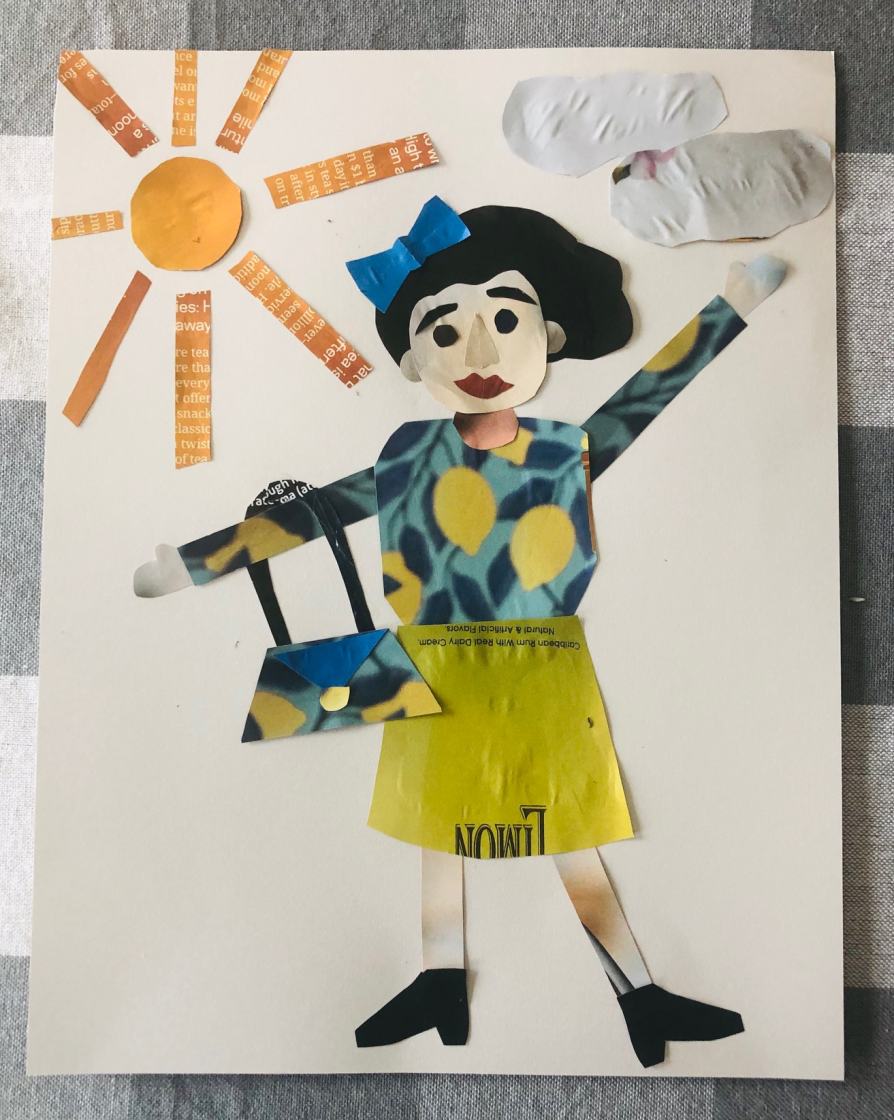 For younger children, we have them tear paper and glue on a paper to create their picture. In this case we used a soup bowl coloring sheet from LessonPix and glued on ripped paper to "color" it. You can also cut out different foods to plan, "What's in your stew?"
Writing
At the end of the story, the little boy gives Omu a Thank you card. Create a thank you card or write a thank you letter to someone who has showed caring.
If you don't know who to write a thank you - send one to people away from their families in the military.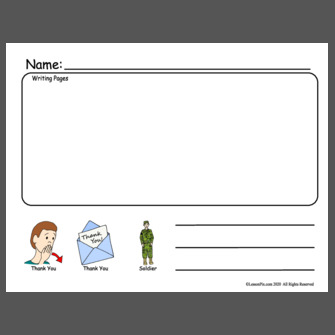 Cooking
Create you owm stew. Have students bring in food items and cook a class stew. (Use with Stone Soup story as well).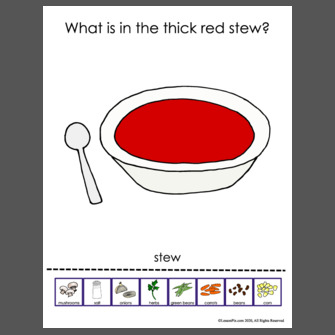 Manners
This book teaches the ideas of sharing, caring, generosity, and manners. Here are some materials to support these social concepts.