Story Activities for
The Snowy Day by Ezra Jack Keats
This winter story follows young Peter as he plays and explores snowy day activities. Check out these activities to support vocabulary, comprehension, and application of this fun story theme.
Vocabulary
Review story vocabulary prior or as you read. Display vocab on word wall or match to text in the book.
Comprehension
Here are multiple choice comprehension questions for this story. Print one per page or chane your printer settings to 2 per page.
Tasks cards ask open-ended questions for discussions related to the story.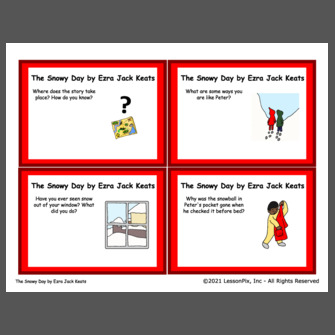 Talk about story details as you play a fun game of Bingo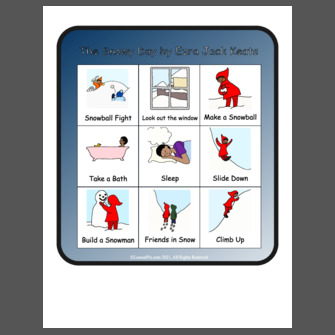 Use white playdough balls and smash on the pictures that happened in the story.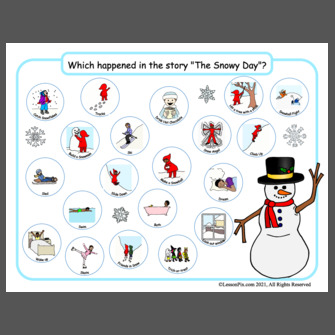 Story Sequence
Look at the different snow activities Peter did in the snow. Discuss the sequence of his activities using this fame schedule or dial.
Use these picture cards to sequence the activities.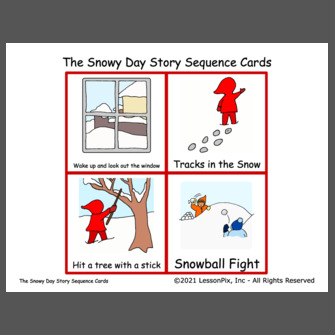 Additional Activities
Play Memory Matching Game using details from the story.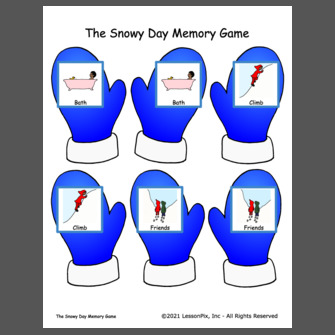 Matching book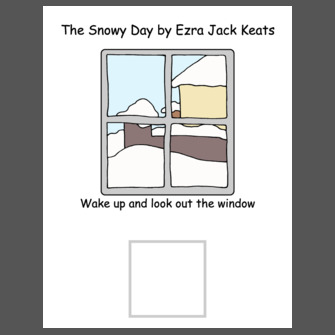 Class book: color and write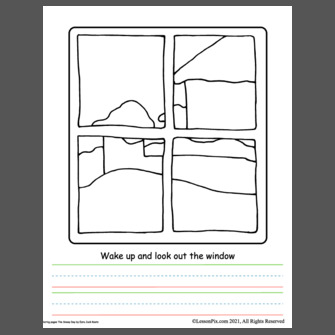 Story Maze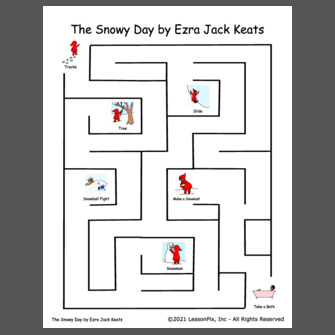 For more activities for this story or winter theme, check out the Sharing Center. Make your own materials using pictures from our clip art library. Have fun learning and playing together.