Stories and Activities for
How to Catch the Easter Bunny by Adam Wallace
Similar to his book, "How to Catch a Leprechaun", Adam Walllace delights young readers with creative ways to trick the Easter Bunny. This book is filled with beautiful descriptions and fun rhymes, and sparks ideas of building a trap to catch the Easter Bunny.
Here are some activities and visuals to use with this springtime story.
Build a Trap
Before you read (or after), talk about how you can catch the Easter Bunny. Have students design a trap and tell how it works.
Read the story and see if the author shows a similar trap.
Vocabulary
This book is loaded with imagery and rich vocabulary. Display new words to reference while reading or use in writing activities.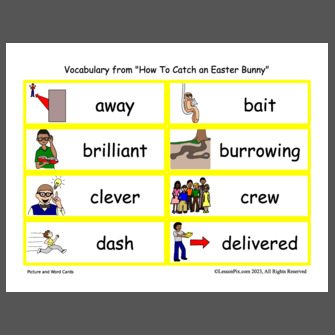 Characters
Who are the characters in the story? Hold character puppets as you read the story.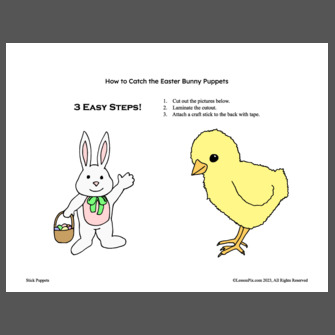 Rhyming
The rhymes in this book make it more fun to read. Students can look for the words that rhyme or match the rhyming pairs.
Matching
Match the bunny feeling faces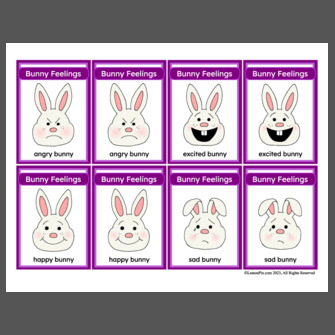 Using plastic Easter eggs, snap together tops and bottoms to match the cards.
Role-Play
Make a bunny mask. Cut out the bunny face and holes for the eyes. Students color their bunny and attach to a craft stick.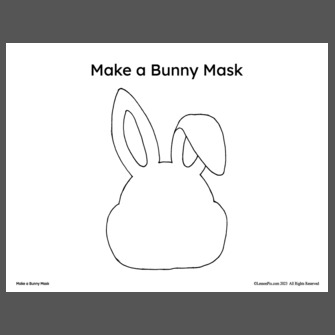 Other Easter-themed Activities