Story Activities and visuals for
Tough Cookie
by Edward Hemming
This funny holiday story tells of a cookie who discovers who he truly is and his purpose in life. He emerges from the bakery ready to run run as fast as he can - especially from the fox! But soon he learns that he's not a good runner, he doesn't taste very good, and he can't even make a gingerbread house. Soon he meets friends who help him discover exactly what he is made for - he is one tough cookie!
Check out these activities to support this fun Christmastime story.
Vocabulary
Review story vocabulary. Find matching words in the book or display on a word wall.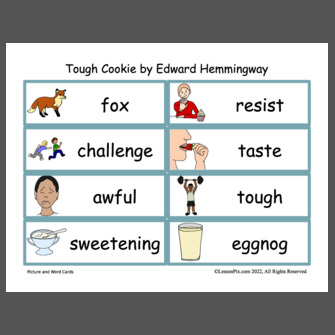 Play games using story vocabulary.
Smash playdough or use a bingo dauber as you find the word in the story.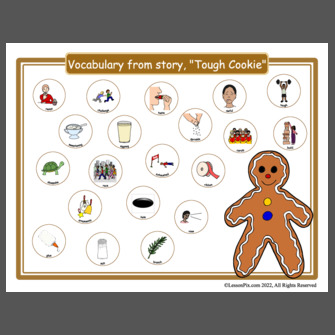 Story Sequence
Sequence story details.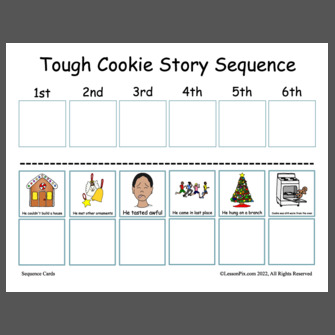 Or retell as you lift each flap.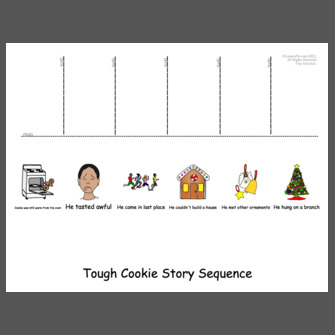 Writing
Write about your ornament cookie.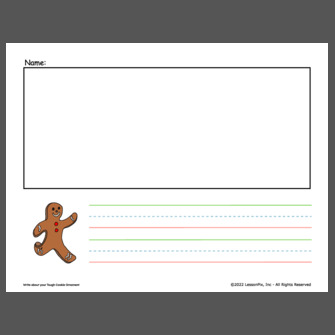 Look at how the fox encouraged the cookie. He was a good friend. How could you help him? Write a letter of encouragement.
Feelings
Talk about the Tough Cookie's different feeling throughout the story.
Art
Decorate your own cookie.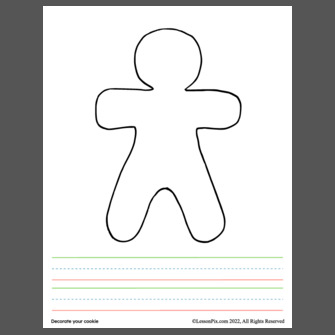 Make your own salt dough cookies:
Articulation and Phonological Awareness
C is for cookie
Communication Board
Other Cookie Activities