Story Activities for
There Was A Cold Lady Who Swallowed Some Snow
by Lucille Colandro
Lucille Colandro has written numerous Old Lady stories that use the same format for many themes. These books showcase an Old Lady who swallows items related to a category or holiday leading us to a surprise ending. Her use of rhythym, rhyme, imagery, and fun engages young readers, and her winter version is no exception.
Here are some activities to use with her snow version, "There Was A Cold Lady Who Swallowed Some Snow".
Vocabulary
Colandro's books focus on thematic vocabulary. Here are some visuals for teaching story vocab.
Play with vocabulary in a custom bingo game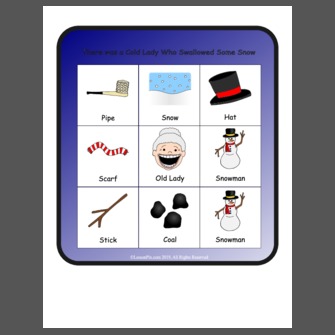 Comprehension
Here are some comprehension questions using the Question Cards template.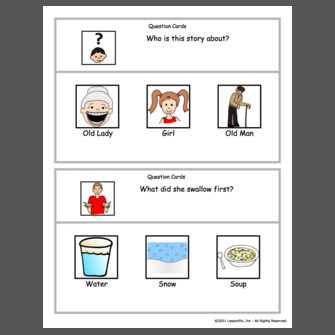 Use with PowerPoint...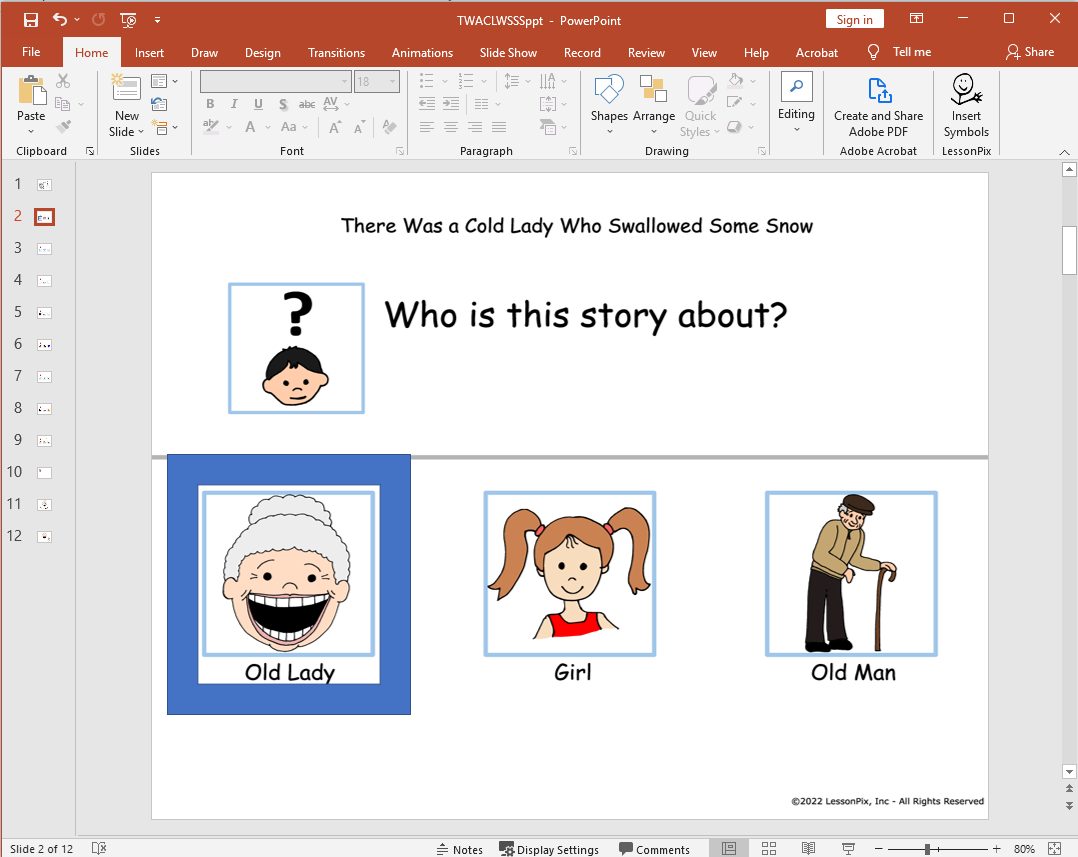 Story Sequence and Retelling
Cut out the old lady's mouth and feed her the items as you retell or sequence items from the story.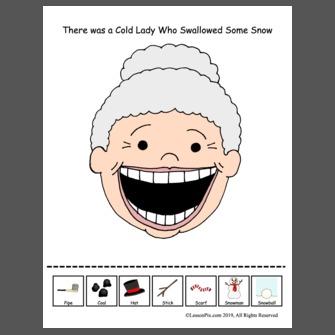 Sequence story items in this visual. (Great for file folder activity)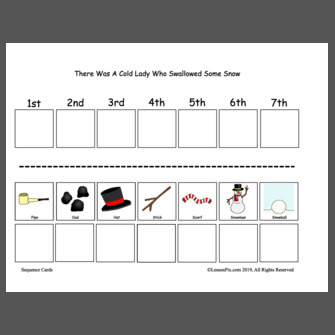 Matching
Match the pictures in the story using this book with vocabulary from the story.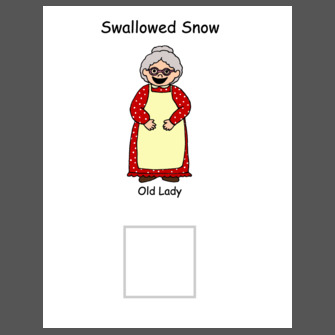 Or use this visual to match picture to picture.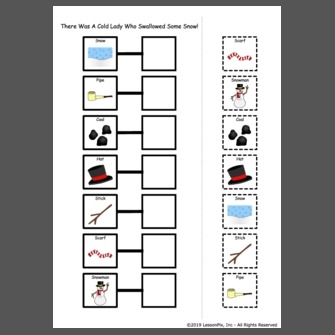 Reading
Match the items to their words in this "Find the Match" template.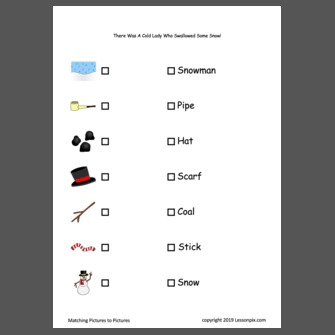 Additional Related Activities
Here are more activities related to the theme of snow and building a snowman.
Find more ideas on winter, snowmen, and snow in the Sharing Center. Enjoy learning and playing together!