Story Activities and Visuals for
Planting a Rainbow by Lois Ehlert
by Beth Poss
Planting a Rainbow, by Lois Ehlhert is a timeless classic perfect for all ages. A perfect spring or fall book experience to go along with planting seeds or a school garden. Learn how plants transform from bulbs and seeds into beautiful blooms in all the colors of the rainbow.
Watch a video of the book here (I like this one because the reader reads all of the text, not just the story line.)
Retelling
Use these visuals to help retell the story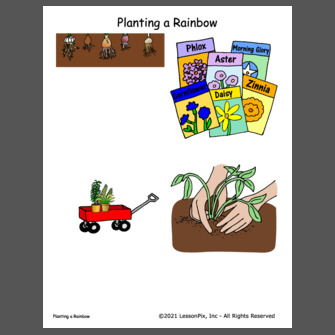 Story Vocabulary
Use these visuals as you discuss story vocabulary and details inn the story.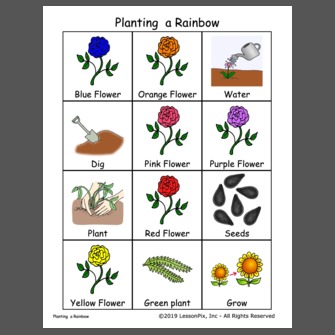 Make a Rainbow
Create your own rainbow of flowers with this cut and paste activity.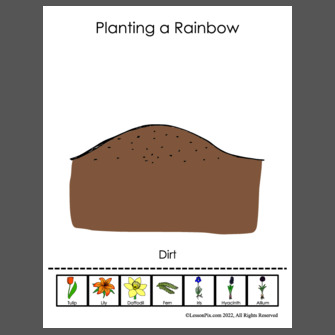 Make sure you have all your supplies before you start gardening with this Garden Supplies Checklist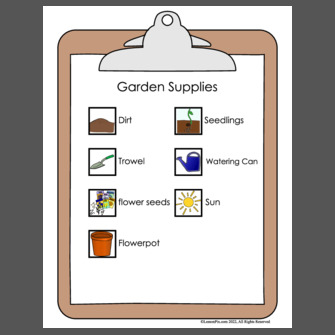 Play a Game
Learn about the parts of a plant with this fun board game.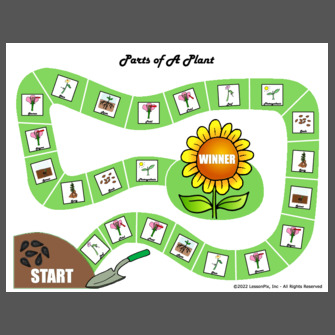 Download in PowerPoint and use the PlayTools dice for teletherapy fun.
Continue the fun and games with Garden Bingo!
Fine Motor Skills
Learners can work on cutting or drawing skills using the rainbow lines to get to each of the plants.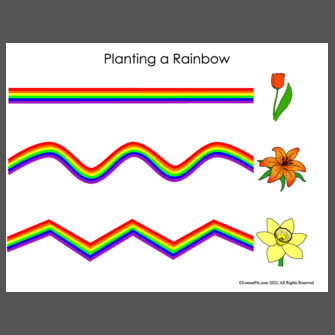 Math Skills
Work on counting and number recognition skills with these fun Clothespin Counting Cards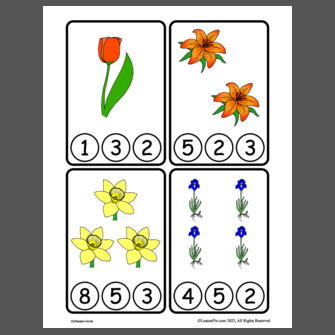 Have fun learning and growing together!