Story Activities for
Try A Little Kindness by Henry Cole
This adorable book shows animals as children performing small acts of kindness from the classroom to the community. Henry Cole gives specific examples of ways to be kid to others. Use this story as part of class discussions about showing kindness to others.
Before You Read
Discuss what is kindness. Brainstorm ways to be kind.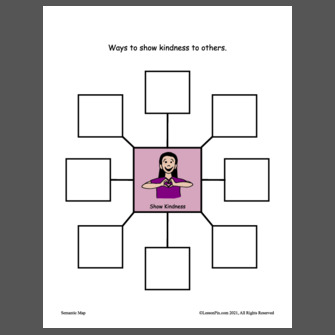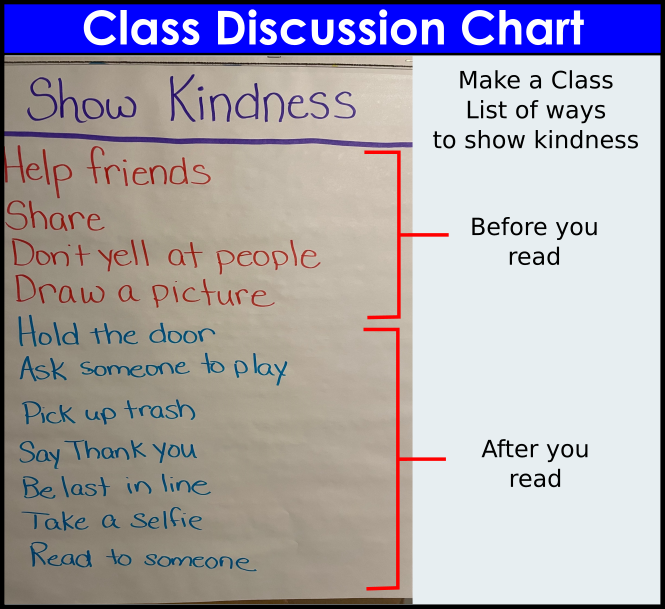 Ways to Show Kindess
Here are ways to show kindness from the story:
Story Vocabulary
Review story vocabulary that may be unfamiliar.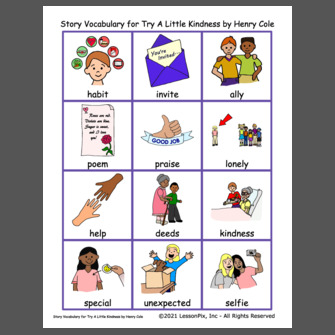 What is Kindness?
What does kindness look like? Here are activities to talk about ways to be kind and sort kind vs unkind.
Write About Ways To Show Kindness
Stories About Kindness
Here are some stories in the Sharing Center about kindness.
More books on kindness:
Nobody Hugs A Cactus by Carter Goodrich
The Big Umbrella by Amy June Bates
The Lion and The Mouse by Jerry Pinkney
The Kindness Quilt by Nancy Elizabeth Wallace
Jelly Donut Difference: Sharing Kindness With The World by Maria Dismondy
Last Stop on Market Street by Matt De La Pena