Story Activities for
Veterans In Our Neighborhood by Valerie Pfundstein
Looking for a book to read for Veteran's Day or Memorial Day? "Veterans In Our Neighborhood" by Valerie Pfundstein is a simple picture book about the people in your community. As a student given assignment in class, the main character has to consider who may be a Veteran. He then shows the reader how to say Thank You.
Here are some activities to use with this beautiful story.
Vocabulary: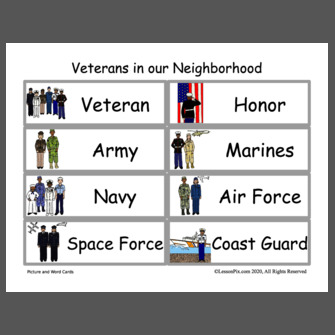 Comprehension:
Match the character with their role in the military.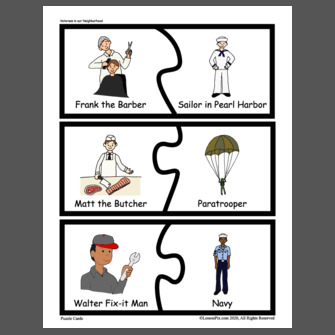 Retelling: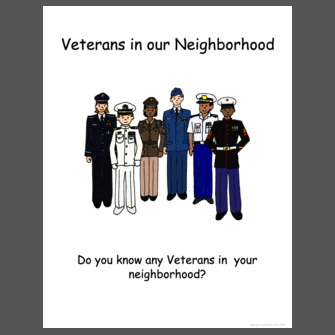 Writing:
Here are some writing activities to say thank you to our Veterans.
Write about a Veteran you know...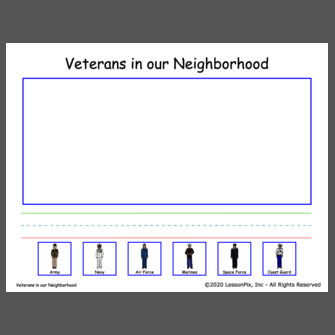 Extensions:
Read alphabet book "H is for Honor" by Devin Scillian. Here is a puzzle based on this book.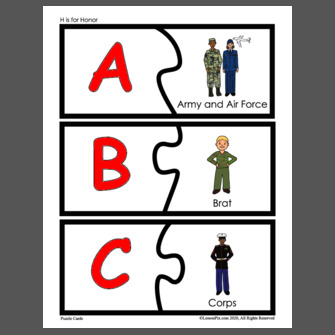 Memorial Day Surprise Bingo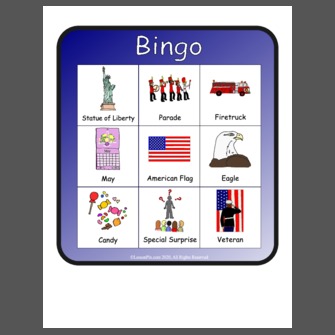 US symbols vocabulary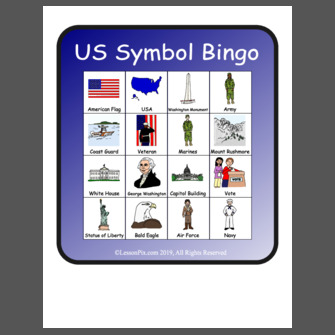 Memorial Day Coloring Book (free)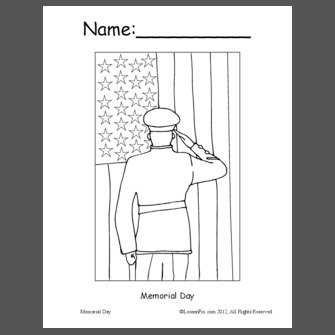 Memorial Day Book (free)